Guyana's Nicola Ramdyhan breezed through the qualifying round to come out on top of the girls 14 round robin qualifiers, while teammates Aretta Dey and Daniel Lopes also made it into the main draw of the First Citizens Investment Services 2011 International Junior Tennis Tournament currently ongoing in St Vincent and the Grenadines.
Ramdyhan entered the main draw seeded as the number one player in the category and with only five other girls having made it into the main draw, Ramdyhan already is assured of a place in the semi finals after she received a bye in the first round.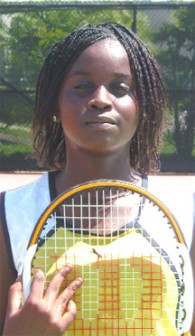 In last weekend's qualifier, Ramdyhan competed in group two where she vied against Barbados' Joelle Hall and St Vincent's own Luka Lyttle, superbly winning both of her matches.
The matches were played in the best of three sets to 4 with a deciding tie-break at 4 all and Ramdyhan won 1/4    4/0   4/1 against Hall, while she demolished Lyttle in straight sets ending 4/0, 4/0.
Also in the girls 14 division Dey won all of her matches. Dey was grouped with Antigua's Noah Peters, Barbados's Llana Blackwood, and St Vincent's Chelsea Haslam.
Dey played to a 4/0, 1 /4, 4/0 win against Peters,  took down Blackwood 5/4, 4/1 and crushed Haslam 4/5, 5/3, 4/1.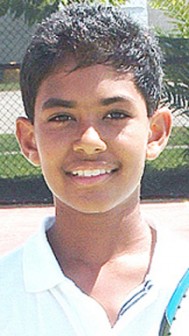 Guyana's other girls' 14 player Anessa Grandison did not manage to qualify after failing to win any of her two matches. Grandison lost 0/4, 0/4 to Barbados' Jamie Lewis and went down 4/5, 1/4 to St Vincent's Denee Lyttle.
Meanwhile, in the boys 14 category, Daniel Lopes made it over to the main draw by virtue of winning two out of his three matches.
Lopes made easy work of Trinidad's Aaron Soo Ping Chow overpowering him 2/4, 4/2, 4/0. Lopes also defeated St Vincent's Yanic Grant 4/0, 4/2, but lost 2/4, 4/0, ¼ to Barbados' Andrew Symmonds. Judah Stephney, in the boys' 14 division, won one of his matches against St. Vincent's Dondre Latchman defeating him 4/2, 4/1, but was still unable to make it into the main draw after he lost his other two matches to St Vincent's Imani King, and Barbados' Shane Mustor. Stephney lost 2/4, 1/4 against King and 1/4, 2/4 against Mustor.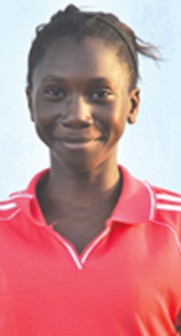 Around the Web