Attorney-at-Law Anil Nandalall questioned yesterday why lawyers in the past had never reviewed the legality of the Guyana Cricket Board (GCB), a day after Chief Justice Ian Chang ruled that the organisation was not a legal entity.
The GCB, which was formed in 1943, finds itself in a legal conundrum after Chief Justice Chang on Monday struck out an action that was brought by Angela Haniff, in her capacity as secretary of the Berbice Cricket Board (BCB), restraining the Ramsey Ali-led GCB from functioning. Ali and his executives were elected on July 10 while Haniff brought the action on July 21.
Monday's ruling, according to Nandalall, would have brought into question the GCB's registration which was quashed by the Chang last month. He said in essence "the Chief Justice ruled that the GCB is not a legal entity therefore cannot institute proceedings and cannot be sued; that it has no legal personality."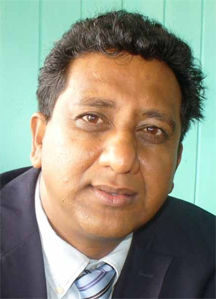 Further, the ruling, coupled with the fact that the GCB was never properly constituted, means officers cannot be elected to hold office in an organisation "which does not exist," stated Nandalall.
Nandalall said that during the reading of the 10-page ruling, Chang called for the "establishment of a legislative framework that will invest these types of associations with some legal personality."
"Until that time," Nandalall continued, "because cricket is a national sport, the minister with  responsibility for sport as a representative of the executive should take charge of the administration of cricket until this legislative framework is promulgated by parliament."
When Stabroek Sport contacted Ali last evening he said that his executive "will be looking almost immediately to have the GCB properly constituted," adding that they are moving ahead with the "business of cricket development."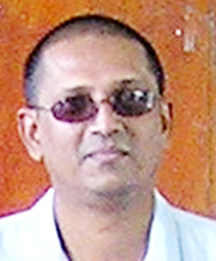 At an executive meeting last evening he said that the executive has reassembled and they will continue with their job of getting things right with cricket in Guyana, as was the case before the court action was brought by Haniff.
Haniff had brought the action after the BCB deemed the GCB AGM illegal after 10 delegates voted – nine from Essequibo and one from Berbice.
The one delegate from Berbice who voted, David Black, went against a June decision of the BCB not to  participate in the AGM. Black was eventually expelled from the BCB on July 14 for his role in the controversial elections that had also witnessed an unprecedented media shutout.
Meanwhile, Nandalall stated that yesterday's Stabroek News back page headline "Ramsey Ali back as GCB boss" was misleading and asked for a retraction. He said at no point this was in the ruling of the Chief Justice.
Attorney Roysdale Forde had told this publication that the Ali administration was essentially reinstated to serve cricket.
On the other hand, when Stabroek Sport spoke with Guyana Olympic Association president and attorney K. Juman Yassin he said that he cannot make any concrete pronouncement on the judge's ruling until he sees the entire document. However, he stated that cricket in Guyana "needs an administration as soon as possible so that the technical issues can be sorted out and the sooner this happens the better it will be for the game."
Around the Web