MUMBAI,  (Reuters) – Pakistan pace bowler Mohammad  Amir has escaped further punishment for flouting his five-year  ban by playing for an English amateur side in a league match in  June.
  
Amir has been cautioned by the International Cricket Council  and warned over his future conduct.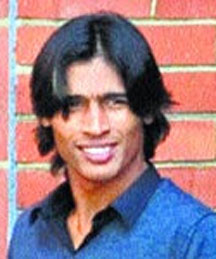 "Mohammad Amir has been warned and has been provided with  further clarification as to the terms of his suspension,"   an ICC spokesman said. 
The 19-year-old played for Surrey Cricket League Divi-sion  One team Addington, prompting the ICC to launch an inquiry.   
Amir was banned for a minimum of five years along with team  mates Mohammad Asif and Salman Butt by an ICC tribunal in  February for bowling deliberate no balls during a test match in  England last year.    
The case is currently going through the criminal courts.
Around the Web