(Trinidad Express) There are positive signs, but no decision yet on Chris Gayle's status within the West Indies cricket team.
Former WI captain Gayle and West Indies Cricket Board (WICB) CEO Ernest Hilaire met on Tuesday for about an hour at the WICB head office in Antigua to try to thrash out outstanding issues that have kept the hard-hitting left-hander out of the West Indies team.
When contacted by the Express yesterday, Hilaire preferred to stay mum on the matter.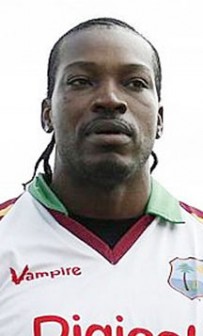 "We took a decision yesterday not to discuss the matter that is currently in front of us while it is still unresolved," Hilaire said. "What I can tell you is that we had a frank and excellent discussion."
Hilaire said that both parties are still in the discussions stage, which means a decision is yet to be made on Gayle's future with the team.
The matter started with a Gayle interview with a Jamaican radio station in April, where he slammed the WICB for "disrespecting" him, and said they had failed to manage his injuries sustained at the World Cup in March.
Gayle was consequently omitted from series against Pakistan and India.
The parties met in June, with West Indies Players Association (WIPA) representatives accompanying Gayle—including WIPA president and CEO Dinanath Ramnarine— but there was reportedly a heated exchange, which left Gayle's chances of returning to the regional side up in the air. The Caricom heads of government have also given a commitment to mediate in the dispute.
But Tuesday's meeting signalled an encouraging sign given the strained relations between the player and the WICB this year.
Around the Web