Sport Minister Dr. Frank Anthony will head the Interim Management Committee (IMC) that will govern cricket in Guyana after Chief Justice Ian Chang ruled on Monday that the Guyana Cricket Board was not a legally constituted entity.
And, according to reports, the IMC will have its first meeting on Wednesday.
The meeting will take place at 10am in the  minister's office.
After a review of the ruling on Thursday by President Bharrat Jagdeo at State House, it was agreed that the government through the Ministry of Culture, Youth and Sport, "would set up an IMC that will be chaired by Dr. Anthony.
A statement from the Sport Ministry yesterday stated that the IMC will comprise of two members of  the Guyana, Berbice, Essequibo and the divided Demerara Cricket Boards. Other resource personnel will also be considered for the IMC to bring about a speedy resolution to the problems that have been plaguing the board for the past two years.
According to the ministry release, "The IMC will meet on Wednesday August 31, 2011 at 10:00 hours to discuss and develop an action plan for the way forward on a short-term. The Government of Guyana hopes by these measures, that the animosity and differences between the various boards will be resolved in a speedy manner for the better of Cricket," it added.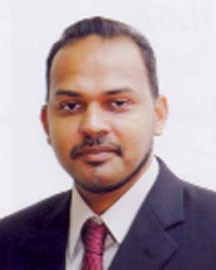 The release also called for the cooperation of all so as to ensure that Guyana's cricket is elevated. It is not clear who will be the officials on the IMC.
Chief Justice Chang had struck out an action brought by Angela Haniff in her capacity as secretary of the BCB which sought to restrain the Ramsey Ali-led Guyana Cricket Board executives from functioning.
Ali was elected president of the GCB on July 10 following which Haniff sought and was granted an order restraining the new executives from functioning.
Chang's decision was reached after a series of adjournments since the matter was brought two weeks after the Ali administration was installed at the Georgetown Cricket Club main pavilion.
Chang also suggested the possible intervention of the minister responsible for sport.
"In the present state of affairs, while a legislative structure for the administration of cricket is desirable, there may be the immediate need for the minister responsible for sports to impose his executive will in the national interest until such time as Parliament can provide a more permanent welfare structure. "The minister can take immediate interim remedial action while the legislature seeks to provide a more permanent solution. Of course, it is not the function of the court to make decisions of policy. However, the court is not powerless to state in the exercise of such power," he had stated.
Around the Web