Local golfers will observe a minute silence as they mourn the death of Mel Sankies, former president of the Lusignan Golf Club, before the start of play in the El Dorado 15-year-old Rum sponsored Medal Play Golf tournament today at the Lusignan Golf Club, starting at 12:30 hours.
Sankies, a former Deputy Vice Chancellor of the University of Guyana, died suddenly Thursday evening. He was 73.
Sankies was also an executive member of the Guyana Association of Professional Engineers (GAPE) and is  believed to be the first Guyana-born aeronautical engineer.
Sankies, who was elected in 2008 as President of the Lusignan Golf Club, served two terms in office. He did not seek re-election in 2010 and was replaced by Lester Alvis, former Courts Incorporated Country Manager.
Public Relations Officer of the Lusignan Golf Club, Troy Peters, said that Sankies was a very active member of the Club who had always shown an interest in the administration of the sport. He was also keen to see golf played in other parts of Guyana and during his term as president, he held discussions with golf enthusiasts in Berbice and Linden with a view to having the game played  in those areas.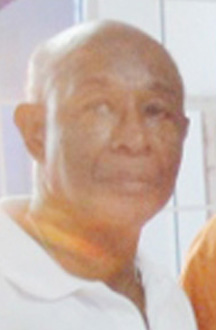 Peters said his death is a great loss to the local golf fraternity.
The tournament, sponsored by Demerara Distillers Limited, will attract most of the nation's leading golfers who will compete for attractive prizes.
The line up is expected to include Rita Heikens, winner of last weekend's tournament,  Ronald Bulkan, Brian Hackett, William Walker, Patrick Prashad, Troy Cadogan, Albert Russell, Mike Gayadin, Mike Mangal, Andre Cummings, Clifford Reis, Mark Lashley, Brian Glasford, Robert Hanoman, Avinash Persaud,  Dr. Ram Singh, Colin Ming, Bhowlaram Deo, Chatterpaul Deo, Mohanlall Dinanauth, Christine Sukhram, Joaan Deo, Rawl Moore,  Maurice Solomon, Carlos Adams, Muntaz Haniff,  Munaff Arjune, Ian Gouveia, Jerome Khan, Kishun Bacchus  and Albert Semple.
Tee off is at 12:30 hours.
Prizes will be awarded to the top three players with the best net scores. There will also be prizes for the Best Gross and Nearest to the Pin.El Dorado Brand Manager, Jerry Marques, is expected to be on hand to present the prizes to the outstanding players.
Around the Web