National fullbore captain Mahendra Persaud returned from Great Britain with another very creditable performance at the international shooting championships at Bisley, regarded as the Mecca of world rifle shooting.
The in-form Persaud, who also holds the national title, made it to the St George's final and may very well be the first Guyanese to do so.
The St. George's match is one of the two main individual competitions at Bisley with the other being the Queen's, Persaud disclosed.
From a field of approximately 875 shooters, in stage 1,  15 rounds at 300 yards where the first 300 shooters qualify for the second stage, Persaud shot a possible 75 with nine 9 Vs and was placed 92nd.
In the second stage 15 rounds at 600 yards, he shot another possible 75 with seven Vs to finish with a total for the first two stages of 150:16.
The qualifying score for the final 100 shooters this year was 149:17 Vs and above. For the second stage he moved to 43rd while for the third and final stage of the St George's only the 600 yards score was carried forward so he started the final at 70th place.
Persaud shot 73:8 at 900 yards for a total of 148:15 to place a very creditable 40th and following his success has now moved up to Class 'X' from his previous 'A' classification.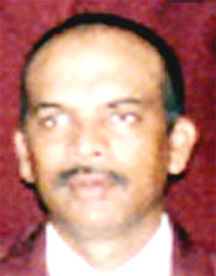 He is the only West Indian shooter at present with that classification.
Persaud said the level of competition was exceptionally high this year and the persistent rain and at times gusting and changing winds did not make shooting any easier.
The other Guyanese participant at Bisley this year was  Richard Fields, who showed glimpses of returning to form, and had a few good individual shoots, while using a new set of rifle sights.
Persaud said the Guyana National Rifle Association (GNRA) is anxiously awaiting permission from the relevant authorities for the waiver of taxes and subsequent release of ammunition imported from England so that the national shooters can resume training, as they have no ammunition at present, said Persaud.
He said that National Championships are due to be held in November and the Barbados Rifle Association along with shooters from Trinidad have indicated their willingness to take part and challenge the Guyanese on home turf.
Meanwhile, Guyana is scheduled to host the West Indies Rifle Shooting Championships next year and indications are that teams and individuals from as far as Canada and Australia will be here, along with the five other regional territories.
Great Britain the current World Long and Short Range Champions will be sending a team of 16 shooters for a one-month tour of the Caribbean in April 2013.
Around the Web