By Colin Benjamin
In front of a decent home crowd, the Guyana national football team completed an impressive and thoroughly convincing 2-0 victory over their Bajan counter-parts, in their opening Group B clash of the 2014 World Cup Qualifiers, at the Providence Stadium last evening.
The home team for large periods of the match  certainly proved that their FIFA ranking of 116th in contrast to Barbados's position of 147th was accurate as they outmanoeuvered the tourists tactically all night. Proceedings for both sides started fairly cagey as the first half-hour's play saw both teams struggling to put together a decent passing game – which resulted in prolonged periods of hopeless long-ball being played.
However, the home side began to settle quicker and in the 25th minute brought a solid constructive play between Dwaine Jacobs in midfield and winger Vurlon Mills on the right-wing, opened up the Barbados defence, so that when Mills sent in a quality cross in the 18-yard box – striker Shawn "Bubbly" Beveney headed home the opener for the local side.
That was only goal of the opening half and at that stage Guyana had established their superiority.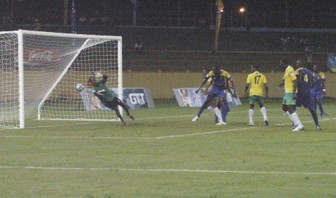 The story of the second half-way was basically a combination of a plethora of missed chances and constant violation of the off-side trap, as the home side in many ways failed to produce a score line that truly emphasized their domination in this period of the game. Only a deflected corner kick goal by veteran 37-year-old defender Charles `Lilly' Pollard in the 75th minute was all Guyana had to show for their efforts at the end of the game.
Speaking to the media, coach Jamaal Shabbaz, stressed that regardless of this victory; the home side is far from where they need to be. "Guyana is way off from where they need to be trust me, we need to up the level of intensity and fitness of the players, we have a lot of work to do and I don't want the media to flatter the public about this performance at all. Although we created a lot of chances and better quality on our side would have certainly scored more goals that should not hide the fact that this team is not on same level as during 2006 World-Cup qualifiers," stressed Shabbaz.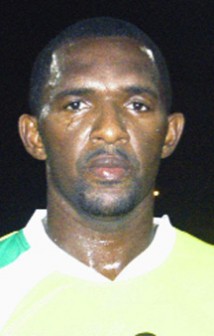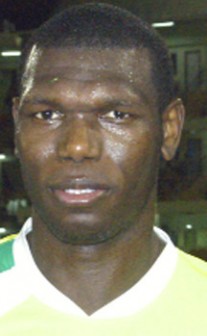 The coach also made special mention of goal-scorer and team veteran Pollard.
"After JP Rodrigues was out injured, Pollard flew over here at a moment's notice when we called, people refer to Gordon Braithwaite as the Ultimate Warrior – but Pollard with his commitment to the nation's cause proves he is the Ultimate Golden Jaguar," he declared.
The Golden Jaguars will next be in action on Tuesday, when they take on Bermuda at the National Stadium.
The Bermuda side lost 1-0 to the Kenwyn Jones lead "Soca Warriors" Trinidad side yesterday in the twin island republic.
Around the Web