Ramsey Ali, who was elected president of the Guyana Cricket Board (GCB) said yesterday that nobody, including Minister of Sport Dr. Frank Anthony, whom he met on Friday, had instructed him to vacate his post as president of the GCB and as such his executives were continuing the day-to-day work of the GCB.
Ali was elected president of the GCB in a controversial Annual General Meeting (AGM) in July attended by nine members of the Essequibo Cricket Board and a few representatives from the Berbice Cricket Board.
The Demerara Cricket Board was not represented because there are two factions with each faction claiming to be the legitimate body to represent the County at the GCB level.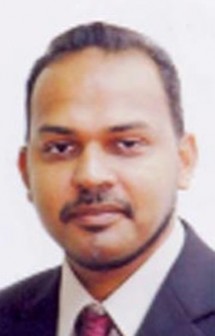 Following the elections result, an injunction was filed by the secretary of the BCB, Angela Haniff, which sought to restrain the Ramsey Ali executives from performing their duties.
But the injunction was later thrown out by acting Chief Justice Ian Chang which led to President Jagdeo's intervention.
Jagdeo had met with the stakeholders of Guyana's cricket following Chang's ruling and a decision was taken to appoint an Interim Management Committee (IMC) to run the affairs of the GCB.
Contacted yesterday, Dr Antony said that if: "Ali and the GCB are still operating the Chief Justice [Ian Chang] will have to deal with that."
Asked about the exact status of the GCB, Dr. Anthony  said that the ruling of Chang should be revisited.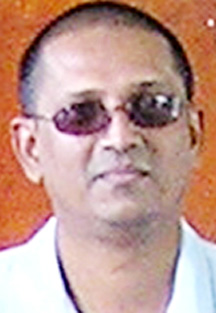 But Ali yesterday said that he had spoken with president of the West Indies Cricket Board (WICB) Dr. Julian Hunte on Friday and according to Ali, Hunte said that the WICB recognises the present Ali administration.
Ali also told Stabroek Sport that Hunte had pointed  out that should the board be dissolved and the IMC take over, then the West Indies/Pakistan women's match for later this month and the 50-over tournament in October will be pulled from Guyana.
Ali said he has been invited to be a member of the IMC but he told this newspaper that he did not attend Wednesday's meeting with Minister Anthony because he is seeking clarification on the terms of reference of the IMC.
Apart from that Ali said that when he met with Minister Anthony Friday he made a series of proposals on what should be done to remedy the situation.
Questioned on the proposals, Ali stated that he was not at liberty to discuss the proposals because he said that the minister was considering them, adding that he was scheduled to meet with the minister tomorrow.
Following the intervention of President Jagdeo, WICB boss, Hunte had visited Guyana on Tuesday to meet with President Jagdeo, a meeting which was also attended by  Minister Anthony and former West Indies captain and current International Cricket Council's match referee Clive Lloyd.
However, Hunte left Guyana without speaking to the media and there has been very little forthcoming about the discussions from the government.
Around the Web