By Iva Wharton
There is no real competition for female golfers in Guyana. This is according to Rita Heikens and Joaan Deo. The two along with Christine Sukhram are the women who can be found competing at the Lusignan Golf Course.
The two said that playing alongside their male counterparts is where their skills are tested. They have also won several local competitions. Because of few female competitions, they are forced to compete in mixed tournaments.
To make matters worse, Heikens would be leaving Guyana very soon and according to Deo this would not be good for either of them.  "It would be nice to see young people come out to play, it would be more competition. It will also attract more young girls to the sport as well", she noted.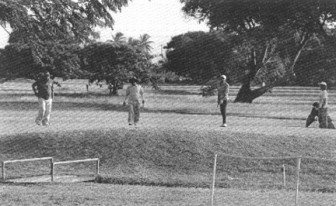 The two women are of the belief that with an active schools' programme, young girls would be attracted to the sport but the difficulty would be working on keeping them.
Deo, recalling a previous training programme for children, which included a number of girls, failed to attract any of them after its completion.  Not wanting to speculate she said, "I don't Know if it's money wise or they are just not interested". She however said it could be the latter based on her attempts at recruiting more women.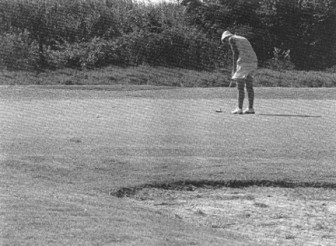 Heikens said it continues to baffle her, as to why more women are not gravitating in the sport. With a laugh, she said, she could have been among the women who have shied away from the sport. Her husband, Geert Hikens, European Union's High Commissioner to Guyana, an avid golfer was her motivation.
Both women shared the belief that an active schools' programme is what is needed to pull young women into the sport. They said if more women are not recruited, then the sport would surely become a man's game in Guyana.
Heikens said she started the sport in 1986, but took a fifteen year break because of family commitments. "I did not want to hire a babysitter to watch the kids for me to play golf", she recalled. Deo on the other hand, started at age thirteen, playing alongside her father, Chatterpaul Deo and uncles.
The Heikens would be leaving, Guyana very soon, as Geert's  stint as the EU's High Commissioner has come to an end.
Around the Web