Fruta Conquerors and Riddim Squad lead Groups A and B respectively as the Milo Under-23 Football tournament hits the second half of the round robin battle this afternoon at the Tucville Playfield.
Both teams are on seven points with two wins and a draw, which is worth one point. Also in Group A Police and Santos have six points apiece while Guyana Defence Force (GDF) of Group B also has six points.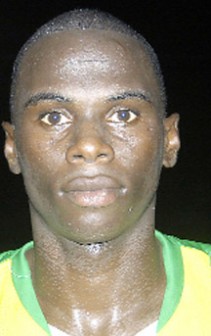 According to president of  Fruta Conquerors and one of the organizers of the competition, Marlan Cole, 40 goals have been scored so far.
Rounding out Group A, Beacons have four, Charlestown United three, and the University of Guyana is yet to register a point after they failed to turn up for their three matches.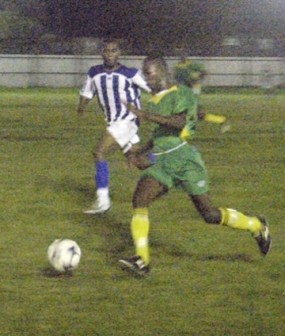 For Group B, Northern Rangers and Flamingo are locked on four points each, Sunburst Camptown has three and Georgetown Football Club (GFC) has one point.
On the other hand, in Monday's matches Conquerors got a walkover from UG, which was worth three points and two goals. Northern Rangers needled Flamingo 1-0 with the goal coming off the boot of Anthony Sancho in the 10th minute of the game.
In the feature match of the night GDF defeated GFC 1-0 with Stephen Dolphin netting in the 21st minute.
In today's opening match UG will battle Beacons from 17:00 hours; Police tackle Santos at 19:00 hours and Sunburst Camptown take on Flamingo from 21:00 hours.
In Friday's game Northern Rangers tackle GDF from 17:00 hours; Fruta Conquerors go up against Charlestown United and Sunburst Camptown challenge GFC.
Around the Web