By Marlon Munroe and Iva Wharton
Police were called in yesterday after over $1M in cash and other valuables went missing from the Guyanese cricketers' dressing room during their match against Trinidad & Tobago at the Georgetown Cricket Club (GCC) ground, Bourda.
Information reaching this newspaper stated that captain Royston Crandon reportedly lost $800,000 (US $4000) that was stashed in his cricket bag. This publication also learnt that Christopher Barnwell and Leon Johnson suffered losses of undisclosed amounts while other players lost cell phones and their wallets.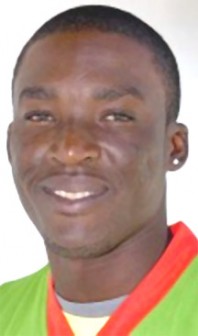 A sombre looking Crandon when he was asked for a comment just shook his head while other players just sat in bewilderment.
Stabroek Sport learnt that the police were called in and conducted preliminary investigations.
At this time there are no suspects but Manager of the team David Black said that the police will be contacting him and the skipper today. Black also noted that the management team will be looking to remove unwanted persons from around the dressing room area, as was the case yesterday. Black informed this newspaper that such an incident had never happened under his watch and it was unfortunate.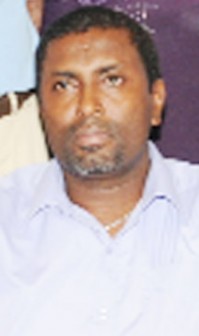 When he was asked why there were no security personnel he said that this will be looked into.  Meanwhile, when Stabroek Sport spoke with Vice President of the Guyana Cricket Board (GCB) Alfred Mentore, he said that the GCB will be launching its own investigations into the matter.
He noted also that the executive of the GCB will be looking at avenues for possible compensation but that will be an executive decision and no judgement will be made at this time."So I am saying to you that the matter is internal and is something we are looking at to see exactly what actually transpired before actually pointing fingers. "It (the executive) would have to address measures that would have to be put in place in case should they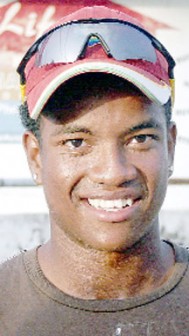 have to compensate anyone [and] that's a decision as  executive we will have to make to see how it can be remedied."We are not sure who the culprit is or who orchestrated this situation, it is something that we did not cater for. We would have done most of what we could have done to put this in place. For this to happen is something you obviously did not cater for," Mentore conceded.
He also indicated that there was some amount of complacency from "some persons" but also noted that it could have been an oversight to not have adequate security present at the venue.
Further, he said that he was unaware of the amount of money that was stolen.
"These kinds of things happen when you are having paid patrons. In this case it is more of a friendly match where the patrons are free and everything else.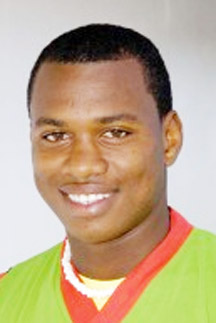 "Maybe at the end of the day it can be considered a little blunder on the part of the club and everything else," he explained on the lack of adequate security.
Mentore added, "At the end of the day you would not expect people to be walking with valuables and not disclosing it or bring it to the manager's attention. "So it was some sort of delinquency on the part of the players to not disclose that `I have this or I have that' and `I would like the manger to keep this or keep that'".
He also said that the matter was being investigated and he declared that he does not want to compromise the investigation by speaking out of turn.
Around the Web