The hottest junior sprint rivals for the year will become teammates when junior sprint champion Chavez Ageday and 400 metres junior champion Stephan James join forces to represent the Golden Arrowhead at the upcoming Inter-Guiana Games (IGG) slated for October in Suriname.
The IGG is a tri-nation event among Guyana, Suriname and French Guiana that features seven sporting disciplines – Track and Field, Cycling, Swimming, Basketball, Football, Volleyball and Chess.
With Track and Field being the most dominant sporting discipline for Guyana at the IGG event, last year's team showed that Guyana was on some wobbly legs as they had to fight to win the male championship while they lost the female championship in French Guiana last year.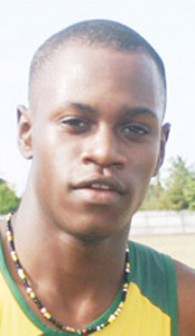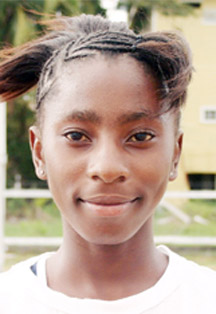 However, with the emergence of some new talent along with improvements by others, Guyana is looking in superb shape to re-impose their dominance on both French Guiana and Suriname in October. James who was fifth in last year's 400 metres at IGG has improved drastically to become probably Guyana's best junior athlete while Ageday who missed the IGG last year is hot on his heels or probably on par with him.
Both athletes have had their fair share of overseas experience with James being a finalist in the 400 metres at both the Carifta and Pan American Junior Games this year while Ageday has represented Guyana at the Carifta and World Junior Championships. Ageday and James have developed quite a rivalry in the 200 metres sprint since the year started.  While James now leads the rivalry with three victories to one over the distance, it's always compelling to see both athletes match strides.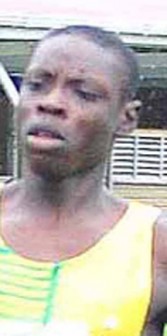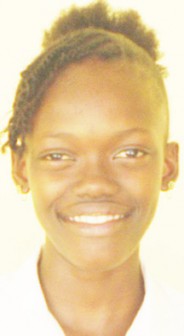 Stabroek Sport caught up with James and asked him about being teammates with his rival as well as his preparations for IGG.
"Well right now we are already set for the IGG.  I have refocused and I'm currently doing a lot of endurance and speed work in order to be fit and ready  for the event," James stated.
Speaking about teaming up with Ageday for the first time, the 400 metres specialist stated, "There is a first with everything but I'm happy that it has happened…not sure how it will work out but I'm glad that we are running for the same reason instead of against each other," James concluded. Ageday also expressed similar feelings with regard to teaming up with James as he looks forward to being a part of the team. However, according to Ageday's coach, Raymond Daw, training for Ageday has been on schedule for the young sprinting sensation.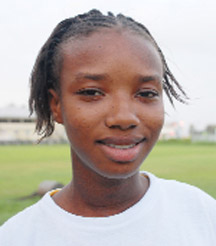 "Well training is going well for him; it's just that we currently have no competition to evaluate his performances. We also have some difficulties because we have to do training on the road and if the athletes don't have the necessary shoes it can damage the athletes and we have been talking to the Athletics Association of Guyana about it and it's something discouraging. "We need to take care of our athletes but his training should make him ready but there is no competition to test him," Daw stated.
Meanwhile Letitia Myles, Tiffany Carto and two-time gold medalist in the 1500 metres at the Carifta Games,  Jevina Straker has also made the IGG team which strengthens Guyana's chances of reclaiming their female championship.
Both Myles and Carto were unavailable for comment since they are currently participating in the Commonwealth Youth Games in the Isle of Man while efforts to contact Straker proved futile.
Around the Web