The Berbice Cricket Board has extended "profound congratulations" to Devendra Bishoo on his being named the 2011 Emerging Player-of-the-Year by the International Cricket Council (ICC).
"Devendra Bishoo fully deserves this award as he has proven over and over again that he belongs at the highest level of the game," the BCB stated in a release.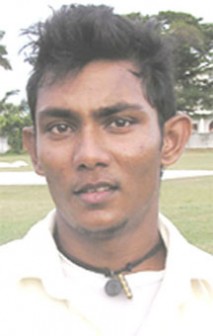 It added that "The BCB is very proud of young Bishoo and it is our sincere hope that he would continue the  trend on the same path that has brought him success so far."
"He has made all of us as Berbicians very proud and we at the board are very proud of the small part we have played in his development," the BCB added. They also wished him the best in the future and reassured him that he has their full support as he seeks to become a legend of the game.
Around the Web