ZURICH, Switzerland,  CMC – The fall-out from the Caribbean Football Union cash-for-vote scandal seemed set to continue after football's world governing body, FIFA, on Thursday rejected former executive committee member Mohamed bin Hammam's appeal against a life ban.
In a statement, FIFA said its Appeals Committee had upheld a July decision to ban bin Hammam over corruption charges.  "The appeal made by Mohammed bin Hammam has been rejected and the decision of the FIFA Ethics Committee confirmed," the statement said.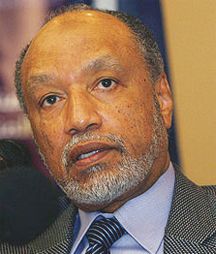 "The sanction of being banned from taking part in any kind of football-related activity (administrative, sports or any other) at national and international level for life has therefore been maintained."  A statement from bin Hammam's lawyers said the Qatari would now appeal to the Court of Arbitration for Sport. Bin Hammam, along with former FIFA strongman Jack Warner, were accused of offering CFU members cash bribes of US$40 000 at a meeting in Trinidad and Tobago in May, ahead of the June 1 FIFA presidential election where Bin Hammam was a candidate. Both officials were suspended pending a formal investigation but Warner, a powerful FIFA vice-president and head of CONCACAF and CFU at the time, resigned in June at the height of the allegations.
FIFA subsequently dropped all charges against him and discontinued investigations.  Bin Hammam withdrew his candidacy, leaving the incumbent Sepp Blatter to be re-elected for a fourth successive term, but said he would fight the bribery charges.
Around the Web