By Colin Benjamin
National junior chess player Rashad Hossein is accusing the Guyana Chess Federation (GCF) of not selecting players for next month's Inter-Guiana games on merit.
In an interview with Stabroek Sport on Tuesday evening Hossein, who is also a junior executive on the GCF, said, the GCF did not follow due process when selecting the four-member IGG team.
According to Hossein, the team comprises, national junior boys champion Ron Motilall and Cecil Cox and female players Krystal Khan and Mandy Ramnarine.
"Two Saturdays ago, at the monthly chess meeting, I raised the issue with the federation of the selection of the chess team for the Inter-Guiana Games and I was told no decision was made and that the squad selection will be discussed at a future meeting. He went on: "But then on Saturday, I saw the squad was selected. I was surprised for many reasons. In my view a few of the players chosen did not perform well enough or have questionable performances over the past year, which makes their selections not very credible."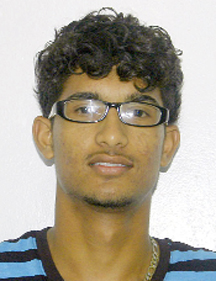 He explained:"Ron Motilall, who is the National Junior Chess champion, has not performed since winning (The Championships) last October, Cecil Cox has not played since last October, Krystal Khan has not performed in Chess since Nationals of 2009, and since 2009 she has only played in one competition where she placed poorly, while Mandy Ramnarine has only performed once at a chess tournament and that was due to top players opting of that specific competition," Hossein recounted. Hossein said himself and 16-year old Anthony Drayton have better tournament records than the aforementioned players.
"I have won three local chess tournaments in 2011, along with finishing second in three other tournaments while Drayton also won three tournaments. "So, to me, I wonder why I we were not picked?"
One of the players chosen, who wished to remain anonymous, told this newspaper that in his opinion, the selections were not 100% neutral and that some favoritism was involved.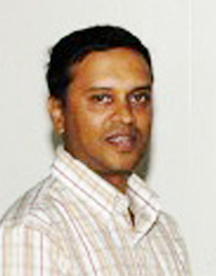 The player was also of the belief that the members of the team do not represent the best available chess players in Guyana. Contacted for a comment GFC president Shiv Nandallal said:"The complaints are totally baseless especially regards to selection of players.
"GCF competitions have been going on at least once every month and the players selected have been picked based on performances in these tournaments," Nandalall told Stabroek Sport.
He added: "I suspect the individual who made this complaint (Hossein) is one who has disciplinary issues with the federation and wishes do nothing more than tarnish the organization just because he was not picked.
"When players represent Guyana a major selection criteria other than performances is a high level of discipline since we cannot afford to be sending players to represent Guyana who lack that," said Nandalall
forcefully.
Around the Web