HYDERABAD, India, CMC – Trinidad and Tobago captain Daren Ganga says his players have a few aces up their sleeves, and are confident they can plough through the qualifiers and excel in the main draw of the Champions League Twenty20.
T&T, losing finalists back in 2009, open their campaign when they face Sri Lankan side Rahuna here tomorrow.
"Obviously, we cannot be predictable. So, there are going to be a few things we will do differently," Ganga told reporters here.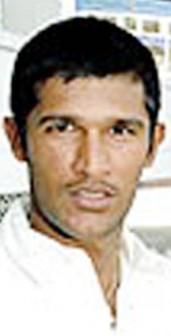 "I don`t want to share that with you. We want to keep it as a surprise to our oppositions. Hopefully, we can start well and bring lot of joy to the spectators."
Two years ago, T&T remarkably played unbeaten to reach the final of the lucrative tournament before going under to New South Wales.
They missed out on qualification last year but won the Caribbean T20 this year to book their berth, and Ganga believes they can return to the lofty heights of 2009.
"If we can go one step further to what we did in 2009, it is a great feeling," he noted.
"This is probably a big stage, where we play as a national team. It is important for us to recognise that and try to give it our best.
"The experience of 2009 has shaped a lot of young cricketers' minds. There are many young cricketers who want to play now. Good performances here, probably winning this tournament, would do a lot of good to cricket not just in Trinidad and Tobago but in the Carribean."
T&T will face English county Leicestershire on Tuesday in their second and final qualifier.
The CLT20 will run from September 19 to October 9, and feature the world's best T20 sides in action.
Around the Web