HYDERABAD, India,  CMC-IANS – Trinidad & Tobago captain Daren Ganga yesterday praised his spinners for the victory against Ruhuna in the opening game of the qualifying round of Champions League T20, and said the win will improve confidence of the team in the games ahead.
Sherwin Ganga, the captain's younger brother, blasted 39 not out from 15 balls, firing the Caribbean champions to a five-wicket victory.
"It was too close for comfort. We need to take care at top of the order and how we approach things to change the momentum of the game," the elder Ganga told reporters after his side defeated Ruhunu by five wickets at the Rajiv Gandhi International Stadium.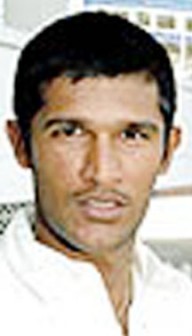 Ganga believed the spinners did the trick for the team. "We have got some experienced slow bowlers. They have done tricks for us time and time again," he said.
The captain of the Caribbean team said the track was not easy to bat on. "It was a bit challenging. Some balls kept low."
He was all praise for West Indies batsman Darren Bravo and his younger brother, whose unbroken sixth wicket partnership of 63 ushered the side to victory. "Bravo knew what exactly his role was and Sherwin also played well," he said.
The captain, who scored 17 runs, said he tried to change the momentum of the game. "We did not get boundaries in the initial overs and changing the momentum was my attention. T20 is all about understanding what is happening and trying to change the momentum."
The result boosted T&T's chances of advancing to the main stage of the competition, starting on September 23, as one of the top three teams out of the six taking part in the qualifiers.
They face English champions Leicestershire today in their final qualifier at this same venue.
Around the Web