HYDERABAD, India, CMC – Sherwin Ganga blasted 39 not out from 15 balls,           firing Caribbean champions Trinidad & Tobago to a five-wicket victory over Sri Lanka's Ruhuna in the Champions League Twenty20 qualifying competition yesterday.
Ganga smashed four fours and two sixes, and shared an unbroken, sixth-wicket stand of 63 with fellow left-hander Darren Bravo, as T&T recovered from a mid-innings crisis to surpass their victory target of 139 with seven balls remaining in the opening qualifier at the Rajiv Gandhi International Stadium.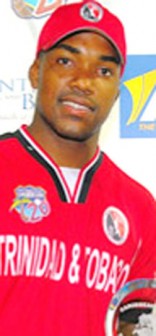 Bravo, the West Indies batsman fresh from a stint with Nottinghamshire in the English County Champion-ship, supported with the top score of 44 not out from 49 balls.
Ganga formalised the result with a six over long-on off 6-foot, 2-inch tall, fast-medium bowler Arosh Janoda to make him a shoo-in for the Man-of-the-Match award.
The result boosted T&T's chances of advancing to the main stage of the competition, starting on September 23, as one of the top three teams out of the six taking part in the qualifiers.
They face English champions Leicestershire on Tuesday in their final Qualifying Pool-A match at this same venue.
West Indies fast bowler Ravi Rampaul was the pick of the T&T bowlers with two wickets for 17 runs from four overs, after Ruhuna chose to bat, and were restricted to 138 from their allocation of 20 overs.
Rampaul held a fine return catch to dismiss Sri Lanka international Dinesh Chandimal for the top score of 50 off 48 balls, but Ruhuna were mostly undermined by five run outs.
T&T slumped to 81 for five in the 14th over before Ganga gave a preview of the post-game pyrotechnics to change the complexion of the match.
He got into stride with a chip to deep square leg off retired Sri Lankan star Sanath Jayasuriya's left-arm spin for his first boundary.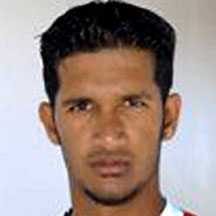 T&T began to scent victory, when Ganga, the younger brother of the T&T captain Daren Ganga, jammed his foot down on the accelerator with a pair of boundaries off Chinthaka Perera in the 17th over.
The younger Ganga then erased any doubts about the result, when he lofted Janoda inside-out over long-off for six, and followed up with a four over point from a high, wide full toss next ball before bringing the contest to a climax five deliveries later.
Earlier, T&T's fielding was electric, as Adrian Barath and Dave Mohammed ran out Mahela Udawatte and Milinda Siriwardana cheaply in the space of three deliveries in the fourth over to leave Ruhuna 26 for three.
T&T were however, put on their heels, when Chandimal led Ruhuna's recovery in a stand of 67 for the fourth wicket with Janaka Gunaratne.
Once Kevon Cooper bowled Gunaratne for 20 in the 15th over, Ruhuna's innings fizzled out, as they lost their last six wickets for 24 runs in the last 16 balls of the innings.
SCOREBOARD
RUHUNA (maximum 20 overs)
S. Jayasuriya lbw b Badree                   13
*M. Udawatte run out                             10
+D. Chandimal c and b Rampaul        50
M. Siriwardana run out                             1
J. Gunaratne b Cooper                            20
T. Sampath run out                                   23
K.J. Perera c Badree bSimmons          15
A. Athulathmudali run out                      0
S. Kurunanayake not out                          0
C. Perera b Rampaul                                   0
A. Janoda run out                                       0
Extras (lb3, w3)                                            6
TOTAL (all out, 20 overs)                138
Fall of wickets: 1-16, 2-25, 3-26, 4-93, 5-114, 6-132, 7-138, 8-138, 9-138
Bowling: Badree 4-0-29-1 (w1); Rampaul 4-0-17-2 (w1); Narine 4-0-24-0; Cooper 4-0-18-1; S. Ganga 2-0-17-0; Simmons 2-0-30-1 (w1)
TRINIDAD & TOBAGO (target: 139 off 20 overs)
L. Simmons c Karunanayakeb Gunaratne           3
A. Barath st Chandimal b Gunaratne                     0
D.M. Bravo not out                                                     44
*D. Ganga lbw b
Jayasuriya                                                                     17
+D. Ramdin c wkpr
Chandimal b C. Perera                                              18
J. Mohammed c Udawatte
b Janoda                                                                         17
S. Ganga not out                                                          39
Extras (w4, nb2)                                                            6
TOTAL (5 wkts, 18.5 overs)                              144
K. Cooper, S. Badree, S. Narine, R. Rampaul did not bat
Fall of wickets: 1-1, 2-6, 3-28, 4-56, 5-81
Bowling: Gunaratne 4-0-20-2; Jayasuriya 4-0-20-1 (w2); Sampath 3-0-31-0 (w2); C. Perera 3-0-22-1; Karunanayake 2-0-16-0; Janoda 2.5-0-35-1(nb2)
Result: T&T won by five wickets (7 balls remaining)
Points: T&T 2, Ruhuna 0
Toss: Ruhuna
Man-of-the-Match: S. Ganga (T&T)
Umpires: S. Asnani, B. Oxenford
TV umpire: B. Doctrove
Man-of-the-Match: A. Pycroft
Reserve umpire: S. Shamsuddin
Around the Web