The National Sports Commission (NSC) has confirmed that a 21-member national squad will take part in the upcoming Inter Guiana Games (IGG) football tournament scheduled to take place in Suriname from October 20 -23. Guyana, who has not had much success in the football arena at the Tri-Nation event among Guyana, Suriname and French Guiana, will look to change their fortunes this year as they recruited former national player and Pele's Football Club coach,  Gordon 'Ultimate Warrior' Braithwaite to coach the team.
According to a press release the team will begin practice sessions from tomorrow at the Ministry of Culture, Youth and Sport Complex, Carifesta Avenue.
Braithwaite, in a telephone interview with Stabroek Sport, expressed his confidence in the team and their chances at the event.
"I think they should do fairly well, it's a nice set of young players and they are eligible to play for the team for another two or three years," Braithwaite stated.
According to Braithwaite, the players went through a very stringent screening process as the squad moved from a total of 44 players to the current number.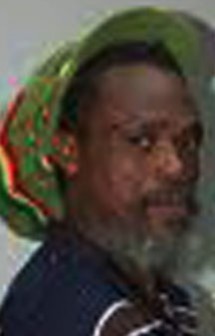 "Well, most of them had a lot of trials and I think I only need 18 to travel but most have experience at the national level," Braithwaite mentioned.
However, with Guyana not having any success at IGG for the past five years, Stabroek Sport questioned Braithwaite on how he thinks things will be this time around for the Guyanese players.
"Thankfully for the Digicel tournament we got to see a wider cross section of players and we have good players from out of town on the squad. We have a lot of good youths and we're very strong right now.
"Currently they are only four players on the squad that won't be eligible for next year and I'm a very good with the youths so I see a bright future for Guyana, so if we don't win this year we will definitely do so next year," Brathwaite told Stabroek Sport.
Squad:-
Eon Alleyne (Captain), Jovano Dos Santos, Devon Charles, Alex Murray, Joshua Brown, Trenton Lashley, Mark Walton, Keifer Adams, Dellon Wilburgh, Ron Lyken, Daniel Wilson, Jahall Greaves, Julian Joseph, Seon Semple, Jermaine Junor, Devon James, Randolph Wagner, Clarence Huggins, Pernell Schultz, Korwyn Benjamin, King Archer, Gordon Brathwaite (Coach), Gary Mickle (Assistant Coach) and Edward Cort (Manager).
Around the Web