National sprint champion, Rupert Perry, and silver medallist at the Bolivarian Alliance for the Peoples of Our America (ALBA) Games Winston George will clash in the men's 100 metres invitational race at this Sunday's Police Gymkhana at the Police Sports Club Ground, Eve Leary.
Perry of the Guyana Defence Force (GDF) and George of the Guyana Police Force (GPF) will make it their final showdown before the Joint Services Championships slated for next month.
Perry, who has had a distinct edge over George in the 100 metres for the year, will seek to re-impose his dominance since losing to George in August at the GPF's championships in the men's 100 metres invitational. George will be looking to carry his momentum into next month's showdown.
Asked about his expectations at the Gymkhana event, George said he was using the event as preparation for the Joint Services championships and will not be trying to clock any fast times.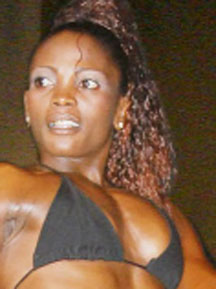 However, Perry seemed a bit more optimistic as he told Stabroek Sport that his intention is to clock a fast time.
"Well, based on my training I'm hoping to run very fast… I'm feeling well and ready to take the whole field down on Sunday.
"I'm going to be running angry and I'm running hard, so I hope to go under the 10-second barrier," Perry stated.
While both athletes are set to make a good showing at the event, the Gymkhana will also see a female 100 metres, a male and female 400 metres, an 800 metres female medley relay and a 1,500 metres male medley relay.
According to President of the Athletics Association of Guyana (AAG) Colin Boyce there will be cash incentives for the successful athletes.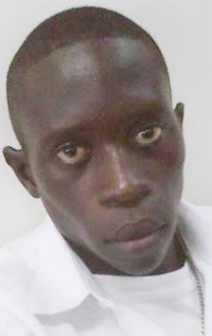 Rupert Perry

The athletics segment which was brought into the Gymkhana programme last year by Commissioner of Police Henry Greene, according to Boyce, is also set to attract the likes of sprint queen Alisha Fortune, 800 metres male Joint Services Champion Trevor Scotland, 100 metres female Joint Services champion Leota Bobb, 400 metres sprinter Leslain Baird and sprinter Keith Roberts, to name a few.

Fortune who was sidelined with a hamstring injury earlier in the year confirmed her participation in the 100 metres at the Gymkhana event.

When asked by Stabroek Sport if she has expectations, she stated, "Not really, I'm now coming off an injury and I'm going out there to test my legs."
Around the Web