Manager of the Inter Guiana Games (IGG) Basketball team and president of the Youth Basketball (YBG) Organisation, Chris Bowman, yesterday expressed confidence in the national squad that will represent Guyana at the IGG games which is scheduled to take place from September 20 – 23 in Suriname.
While Bowman promised to release names of the 12-man squad for both male and female teams by month end, he assured that both teams will be competitive because of their stringent preparation process.
"Well the preparation is really good and I'm very happy with the way things have gone because the process we came up with is very good.
"We have a year-round programme which gave the athletes the opportunity to play basketball all year round, which gives us the opportunity to see them all year round and to see them progress during the year and we are able to make accounts," Bowman told Stabroek Sport via telephone yesterday.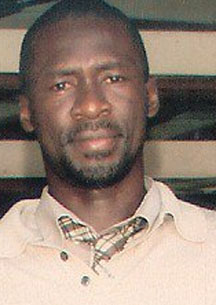 While the screening process was the same for both the male and female teams, Bowman stated that he was pleased with the growth in the teams especially for the females.
"Well the screening process is the same for male and females, the YBG Conference Games this year has allowed us to see growth in the teams especially the females.
"The girls were going through the same paces with the boys and a girl played on a male team against the males, so the process was a good one," Bowman declared.
With the Guyanese team not having much success at the IGG, Bowman also stated what they focused on to help the teams become better for this year's event.
"Well we were able to identify the talent early and that's a plus… so, coupled with all the resources and support we are receiving from our sponsors such as Digicel and the Sports Commission, I'm confident that we will be competitive in both the male and female categories at IGG," Bowman concluded.
Bowman also stated in his interview with Stabroek Sport that the male and female national squads will go through a simulation exercise of what the IGG will be like before their names are released at the end of the month.
Caption: Chris Bowman.`
Around the Web