International hockey coach Shiv Jagday will conduct a one-week Olympic Solidarity Coaching Course beginning today and being held under the auspices of Olympic Solidarity, the Guyana Olympic Association (GOA) the Guyana Hockey Board.
Sessions will take place at Georgetown Cricket Club the National Gymnasium and it is expected to attract 25 participants who are all coaches at various levels.
The Guyana Hockey Board said that Jagday has tailored a programme to include the basics of coaching junior players right up to team tactics of senior level competition.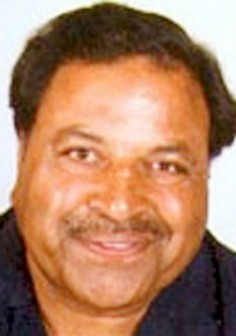 Jagday, a veteran hockey coach is on his third visit to Guyana, the first being over 20 years ago.
President of the GHB Philip Fernandes attributes much of Guyana's progress in hockey over the years to the influence of Jagday who has taught all of Guyana's successful coaches over the past 15 years at some time.
The Indian born coaches' instructor is a former national coach of both Canada and the USA.
He has coached players from the junior level right up to the Olympic and World Cup level with great success and is a respected member of the International Hockey Federation (FIH) coaching fraternity.
Among the topics to be covered in the schedule are steps to develop young players, basic skills of the game, systems, offensive and defensive principles, press tactics and set plays
There will be theory and practical sessions twice daily beginning at 09:00hrs to 12:00hrs and then again from 15:00hrs to 18:00hrs.  The course is made possible through the GOA with the provision of an Olympic Solidarity grant.
Around the Web