With just under month to go before the Annual Guyana Golf Open, local beverage giant Banks DIH Limited   has announced its partnership with the Lusignan Golf Club in the hosting of the prestigious two-day championships.
Banks DIH has been a major sponsor of the tournament for over 15 years and will once again sponsor the event under the R1 Vodka brand.
The championships will take place on October 22-23 at the Lusignan Golf course in the village of Lusignan,  East Coast Demerara and organisers are expecting over 25 overseas participants.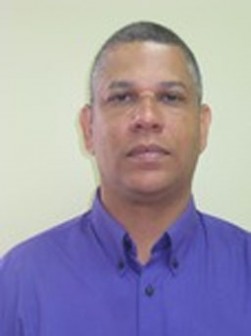 Carlton Joao, Banks DIH Sales and Marketing Executive, said this year's tournament will be sponsored under the R1 Vodka brand, one of the company's newest products on the market.
"We are extremely delighted to be sponsoring the Guyana Open once again. Banks DIH has been a main supporter of the championships for the past 15 years and we expect another two days of keen rivalry featuring some of the top names in golf locally as well as overseas," he added.
Communications Manager, Troy Peters, said that this year's tournament is expected to be bigger and better as the organizers look to surpass the 75 golfers that had registered for the tournament last year.
Peters who is also Public Relations Officer of the Lusignan Golf Club said that golfers from Canada, United States and Suriname look forward to the annual pilgrimage to play golf, socialize and enjoy the warm hospitality of Guyana.
Executives of the LGC including its President Brian Hackett and Club Captain Brian Glasford have been engaging the management of Banks DIH to fine tune arrangements for the event.
The golfers will battle for over 19 prizes and the opportunity to wear the championship jackets in the male and female categories.
Guyanese Avinash Persaud and Christine Sukhram are the reigning male and female champions respectively.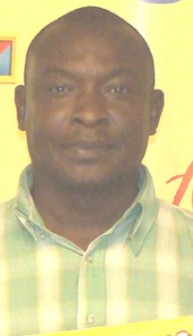 Other prize winners last year included Colin Ming, Chatterpaul Deo, Mohanlall Dinnanauth, Alfred Mentore and Joaan Deo of Guyana, George Brahim of Suriname, Seepaul Sukhnanan of Canada and Mohamed Shafi of the United States.
The format of the two-day tournament  will be four (4) categories over 36 holes with the Men's segment to be contested in three flights namely A (championship flight)  which will be for players with handicap  0-9; B- 10-17 and C-18-28 as well as the Ladies.
Players are encouraged to register early for the tournament since there are restrictions to the number of players that can compete.
Around the Web