The national selectors have announced a provisional squad of 29  players to represent Guyana in the Regional Super-50 Tournament scheduled to be held here from October 18–29.
All players are expected to report to the Georgetown Cricket Club (GCC) ground, Bourda at 09:30am today to undergo a Guyana Cricket Board (GCB) fitness test.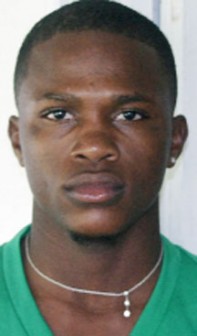 And all out of town players are reminded that if selected they will have to commence encampment immediately.
The players selected are: Trevon Griffith, Assad Fudadin, Sewnarine Chattergoon, Leon Johnson, Steven Jacobs, Royston Crandon, Jonathan Foo, Vishaul Singh, Ramnaresh Sarwan , Travis Dowlin, Christopher Barnwell, Derwin Christian, Amir Khan, Steven Latcha, Zaheer Mohamed, Norwayne Fredricks, Clinton Pestano, Ronsford Beaton, Paul Wintz, Rajiv Ivan, Kellon Charmichael, Keon Joseph, Anthony Bramble, Eugene La Fleur, Chanderpaul Hemraj, Raj Nannan, Shemroy Barrington, Andre Stoll, Narsingh Deonarine.
Shivnarine Chanderpaul will not be available for this tournament as he will be on international assignment with the West Indies cricket team.
However he will be participating in the training camp in an effort to assist the batsmen to be better prepared.
The final 14-member squad and six stand-by players will be selected sometime this evening.
Around the Web