The Guyana Draughts Association (GDA) is sending a seven-man contingent to Suriname tomorrow to participate in its first international Draught Tournament over the weekend.
The two-day tourney which is set for October 1 and 2, was organised by President of the GDA Jiaram (only name), Director of Sports Neil Kumar and President of the Caribbean Centre in Paramaribo James Ramlall. It will be played on the 100 squares board under the international rules of the game, a press release said.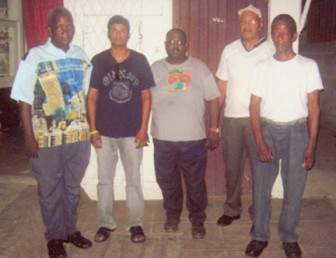 According to the release, the tournament is also a collaboration between Jofewa, the official draught association of Suriname, and the Foundation Caribbean Centre.
Jiaram who is a member of the team, expressed confidence in the team's abilities noting that they have been working hard and practicing for the event. The other players set to compete are Carlton Simon, Mark Brathwaite, Uric Brathwaite, Khemraj Pooranmall, Wayne Forde and Balleram Ramdeen.
Around the Web