After a day in which the 29-man provisional squad was put through a round of rigorous fitness tests, the National Senior Selectors met at the GCB Boardroom at the end of those sessions and selected a final 14-member squad along with six  back-up players yesterday.
This squad will represent Guyana in the Regional Super 50 Tournament 2011, scheduled to bowl off here from October 18-29.
The fitness tests were conducted by Guyana Cricket Board (GCB) Cricket Development Officer (CDO) Reon King, National Coach Mark Harper, Trainer Orin Bailey and Fitness Expert Noshavyah King.  CDO Reon King in speaking to the media stressed the importance of yesterday's fitness exercises.
"The West Indies Cricket Board (WICB) is very serious about fitness these days. We saw recently Bajan Ashley Nurse not being picked for the West Indies due to him failing a recent WICB fitness test. We don't wish to have that happening to any of Guyana's players, so we are going to do our part to make sure when our players qualify for West Indies selection, that they are of that required fitness standard," King explained.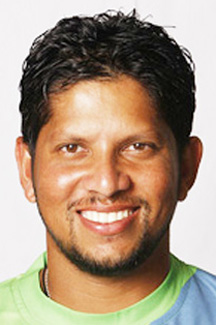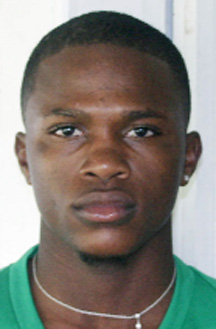 At the conclusion, Demerara Cricket Club (DCC) opening batsman Trevon Griffith and Berbice off-spinner Steven Latcha received their first official national call-up.
Griffith, the former 2008 Guyana Under-19 participant, played in the Guyana versus the touring Pakistan side in a warm-up 2-day game in May – but that game was not an official first-class match.
In the absence of Davendra Bisoo on West Indies duty and Versammy Permaul with the HPC, the selectors have chosen Latcha, another former Under-19 player, as the second front line spinner in the squad other than leg-spinner Amir Khan who is currently in India with the West Indies Under-19 team.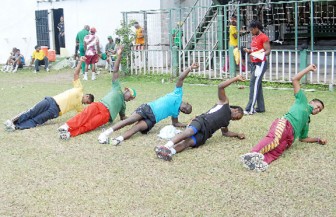 Although Ramnaresh Sarwan has been picked, according to a GCB release, his selection is subject to his clearance on ongoing medical and fitness issues. Should Sarwan's condition remain unchanged on October 14 a request will be made to the WICB for him to be replaced by Travis Dowlin.
Assad Fudadin and Leon Johnson were recommended by the selection panel to be captain and vice-captain respectively.
The players selected are: Trevon Griffith, Sewnarine Chattergoon, Assad Fudadin, Leon Johnson, Ramnaresh Sarwan, Steven Jacobs, Royston Crandon, Christopher Barnwell, Derwin Christian, Amir Khan, Stephen Latcha, Paul Wintz, Jonathan Foo, and Ronsford Beaton.
Stand by: Travis Dowlin, Vishaul Singh, Anthony Bramble, Norwayne Fredericks,  Eugene La Fleur, and Clinton Pestano. Manager: David Black, Coach: Mark Harper
Around the Web