By Iva Wharton
Coaches and heads of associations have agreed that the survival of many sporting disciplines in Guyana depends on an organisation's ability to attract young people from the school system and at Marian Academy it is also seen as enhancing academic performance.
Over the years, coaches have said that a lack of emphasis on Physical Education (PE) in the school curriculum is the reason for the small number of students who play sports competitively. While PE is taught in schools, it is being done on a small scale. In some instances, schools do not have PE teachers and, based on the subject stream a child selects, he/she may not be required to participate in physical education or even write the subject at the CSEC. Also, there are cases where parents and teachers push students to focus on academics not realizing the importance of physical education. Some persons consider PE an avenue for students to escape from what they term 'real studies.'
It is against this backdrop that Stabroek News sought an interview with Marian Academy which is seen as having one of the most effective PE programmes. It encourages students to strike a balance between academics and co-curricular activities. From nursery to secondary, students have to participate in Physical Education as a time-tabled subject. "It was not a question as to whether children will participate or not participate, it is just the natural course of things for us here at Marian Academy," Principal, Sister Marie Harper, said. The school also boasts the necessary facilities and staff, she added.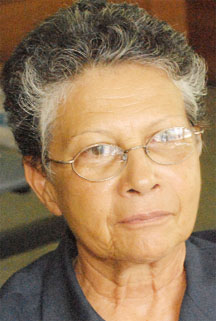 Sports and Co-curricular Coordinator Chris Bowman said that except for boxing, students participate in all other sporting disciplines that are competed for nationally. The school also provides coaches for each of the disciplines, whether it is a team or an individual sport.
"We would have a coach that comes in twice per week to work with footballers in the different age groups. So we would have him work with the pee wee group and the senior team. Whenever there is a pee wee tournament we would be able to have a team participate in that tournament because they are training," he said, adding that the school can send a team or individual to any competition in season. Bowman believes that once Physical Education is included in the school curriculum it can prepare students to participate in mainstream sports.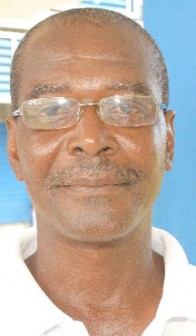 Sister Marie said many of the students are also members of external clubs, which the school encourages. "Our vision for any student who comes to the school is to be actively involved in co-curricular activity as well, aside from our regular physical education programme in school. Last year at table tennis we had at least five of our students leaving this country to represent it in an international tournament, with badminton, lawn
tennis and they are right here practising", she said.
The Principal also noted that it is expected that studentswould need extra coaching once they make the national team, but the nursery is right at the school.
Sister Marie also acknowledged that it may be true that students are failing to take up co-curricular activities because of extra lessons, but that decision rests with parents.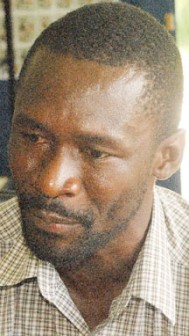 This is not an issue at Marian Academy as when parents decide to enroll their children at the school they are informed about its curriculum. According to Sister Marie writing CSEC or taking extra lessons is not used as an excuse to prevent students from practising. "I did not see any of these students going to private lessons, because they must be superman to have the energy to do the co-curricular activities, study at the same time, be in c
lass every day and then go to extra lessons," she said, adding that physical education is intended to stimulate the minds of students because it enhances their academic performance and Marian Academy is a testament to that.
Starting last year, the school had begun to recognize students who excelled in academics and co-curricular activities. One student was awarded last year, the possibility exists that two students will share the prize this year.
PE teacher Keith Smith said Marian Academy is probably the best school for a child to write physical education at the CSEC exams. A former PE teacher at President's College, Smith said if a comparison is made Marian Academy would get the prize. He said physical education is a process at the school as the students are preparing for the exams from prep.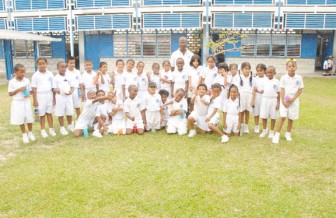 "Physical education in my opinion is the most important subject and what every school in this country needs is a physical education teacher. Physical education complements every area in life, because physical education is about discipline. If you can have it (discipline) in physical education you can spread it in your life," he opined. He said students are also tutored in Biology including topics such as the effect of drugs on the system and the importance of eating healthily.
According to Smith, students will pass Physical Education, but most have not grasped the basics. He noted that they should be exposed to Physical Education from early on in their education, not until the fourth or fifth form.
"Every school, be it public or private should have at least one Physical Education teacher," he posited, adding that if this is not the case then students are being given a raw deal. Smith also noted that some colleges overseas will not accept students without physical education being among the subjects they wrote at exams.
Around the Web