Ronaldo Rodrigues, fresh from participating at the Commonwealth Youth Games in the Isla of Man and Britany van Lange, will spearhead the Guyana Amateur Swimming Association (GASA) 12-member team to the upcoming Inter Guiana Games (IGG) later this month in Suriname.
Van Lange will spearhead the female swimmers along with Soroya Simmons, Athena Gaskin, Onika George and Accalia Khan.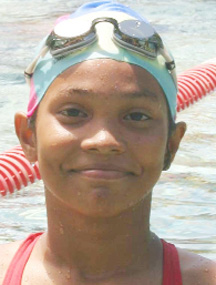 Rodrigues and Jaime Jabar will lead the six-member boys' side which will also includes Mark Jardim, Hannibal Gaskin and Joseph Seguina.
Two other swimmers, one male and one female, have been named but their attendance remains uncertain according to GASA officials.
According to national swimming coach, Stephanie Fraser, who has been training the team, a lot of work is being put into getting the team prepared.
Fraser, though said that the team will be at a disadvantage because the members are fairly young, compared to the swimmers from Suriname and French Guiana.
A lot will be expected from the seasoned swimmers particularly van Lange, Simmons and Gaskin on the girls side.
Van Lange has also been named to participate in the Pan American Games in Guadalajara, Mexico from October 14-30.
However, according to Secretary of the GASA, Jeremy Simmons, it is expected that van Lange will be able to return in time to represent Guyana at the Games as her final event at the Pan American Games is on October 19.
Fraser said that the swimmers have been training six days a week from Monday – Saturday where they are allowed to use the Castellani Swimming Pool from 5:30am – 7:30am.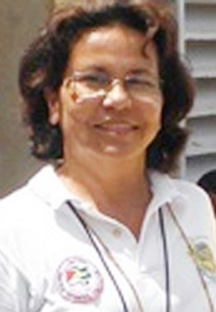 However, with all of the swimmers attending school, Fraser explained that the swimming schedule often conflicts with the academic demands of some of the swimmers.
The swimmers are also involved in out-of-the-water training with Seon Erskine, which is conducted three days a week.
The manager of the swimming team is Jean La Rose and the coach Rawle Collins.
The IGG is a tri-nation event contested among Suriname, Guyana and French Guiana for under-19 students attending any type of learning institution. The Games are usually held in three parts.
However, the first leg was cancelled following a conflict with the Caribbean Secondary Schools Examination (CSEC) which several students were scheduled to write.
Apart from swimming, the IGG also include competitions in track and field, football, cycling, basketball, chess and volleyball and will be held from October 20-23.
Around the Web