The annual 'Big Ride' cycling event will pedal off this afternoon from 4pm.
The event will commence at the University of Guyana public road and will end at the Carifesta Sports Complex.
The 'Big Ride' which is an initiative of the Ministry of Health  in collaboration with the Guyana Cycling Federation (GCF) will help to encourage and promote physical activity and a positive lifestyle as well as increase awareness about HIV/AIDS among the participants and the general public.
Minister of Health, Dr. Leslie Ramsammy, at the launching of the event which will complement the Tour of Guyana Five Stage Cycling road race, highlighted that the 'Big Ride' attracted around 1000 riders last year and said that this year he hopes to see that number increased to 1500 or more.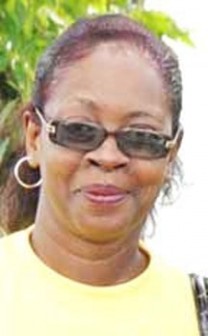 The 'Big Ride' will also coincide with the national week of testing (October 3 to 7) and Caribbean Wellness Month.
Dr. Ramsammy thanked the GCF for playing its part in spreading health awareness through cycling.
Also at the launching was President of the GCF, Cheryl Thompson, who said that the federation was pleased to partner with the Ministry of Health, especially to help promote health awareness among cyclists and the public at large.
As an incentive for taking part in the 'Big Ride' three lucky participants will each receive a bicycle.
Around the Web