From London to Dubai to Hyderabad and Bangaluru, every characteristic of West Indies cricket was crammed into the past 10 days.
It was an ideal opportunity to judge where it stands at present. The answer is no different to what it has been for some time.
Yet even more critical examinations follow over the coming two months with series in Bangladesh and India. While these are on, the remaining aspiring players will press claims in the Regional Super50 tournament in Guyana for the even tougher challenges in the new year against Australia at home (Martch-April) and world No.1 in England (May-July).
All together, they will surely determine what course the game in all its forms takes next.
The ongoing exercise has involved four separate teams, with a combined total of 60 players.
Several were given full caps only because eight  others whose places they filled were engaged in the simultaneous Champions League, six representing their territorial team, the other two, Indian franchises.
Another 15, the first intake at the High Performance Centre where they are being prepared for their potential promotion, were on tour in Dubai where the under-19s were engaged in a quadrangular series against Australia, India and Sri Lanka.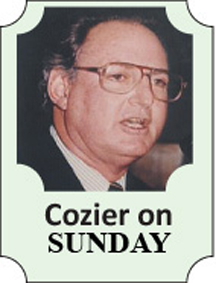 What successes there have been – the fighting spirit shown by the short-handed West Indies in their two T20Is against England and Trinidad and Tobago's against powerful IPL and Australia's Big Bash opposition being the two most encouraging – were diminished by the follow-ups.
Thrashed by 10 wickets by England in their first mismatch at the Oval, the West Indies returned the favour two days later, despatching the current (if reconstituted) T20 world champions for 88 and defeat by 25 runs. It was all the more satisfying that two debutants, Garey Mathurin, a late replacement, and Krishmar Santokie, set up the collapse. As the team moved on to Dubai for a week-long camp prior to their Bangladesh trip, a 40-overs-an-innings match against the High Performance pretenders was their only engagement. There was more humiliation as they were upended for 73 all out in 30.2 overs and beaten by six wickets.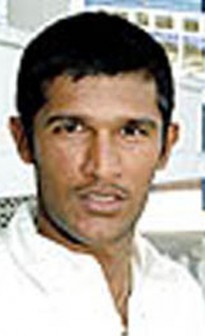 It was the HPC's fourth win in Dubai following those over a couple of representative United Arab Emirates (UAE) teams and Afghanistan. They also triumphed over Canada in a series in Toronto last year, confirming the effect of the winning habit.
Around the same time in India, Trinidad and Tobago, after overcoming Sri Lankan champions Ruhana and English champions Leicestershire in the qualifying round, were twice on the edge of pulling off all but impossible victories over the Mumbai Indians and New South Wales of Australia that would have carried them into the semis.
By sheer never-say-die resolve, they somehow defended their all-out 98 against Mumbai who had to get 11 off the final over from Sherwin Ganga's off-spin to win. They scrambled it off the last ball, a disappointment that seemed to unsettle the Trinidadians against NSW when their position was even stronger, with 18 needed off the final over from Ravi Rampaul.
Suddenly and uncharacteristically, the tension seemed to grip Rampaul, Trinidad and Tobago's best bowler who had yielded only four from the 19th over against Mumbai two days earlier.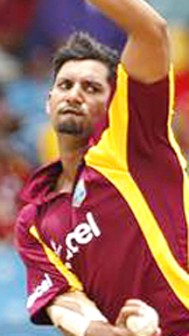 He lost control of length, line and cool and, with their all-rounder Moses Henriques sensing his chance, the last over yielded the requisite 18 and forced the tie-breaking Super Over. For once, given Rampaul's state of mind, Daren Ganga made made the wrong choice in choosing who entrust the Super Over. One of the economical spinners, Samuel Badree or Sunil Narine, seemed more logical.
As it was, Henriques belted the last four balls to the boundary and the 18 off the over was simply too much for Trinidad and Tobago.
After their highly praised advance to the first tournament final,, it was a crushing letdown but they showed, at least, that they remain worthy representatives of the West Indies.
The under-19s were in the same category. Their semi-final position in the Youth World Cup in New Zealand in January 2010 and victories over Australia in a one-off four-day match and three one-dayers in Dubai in April offered justifiable cause for hope. What has happened in the current series in Dubai has quickly transformed optimism into deflating pessimism.
India amassed 315 for four, the West Indies stuttered to 191 all out. Australia, heavily beaten by both India and Sri Lanka, piled up 330 for seven, the West Indies were kept to 193. In their opening match, they allowed Sri Lanka to recover from 81 for seven to pass their meager target of 147 without further loss.
Through every engagement, there has been one common thread and it is not new. It is the frailty of the batting that, time and again, requires the bowling to bail it.
In recent series against Pakistan and India, the West Indies passed 250 just once in eight Tests (322 in the final innings of the final Test against India) and eight completed ODI innings (251 against India).
Their last hundreds in the previous 11 Tests were by Shivnarine Chanderpaul (166 against South Africa, 116 not out against India), debutant Kirk Edwards (110 against India), Brendan Nash (114 against South Africa) and Chris Gayle (333 against Sri Lanka).
Chanderpaul is 37, Nash is no longer on the selectors' radar and Gayle is controversially on the outside looking in.
It is now up to the talented young batsmen (especially Adrian Barath, a hundred on debut against Australia but little since, and Darren Bravo who is yet to score a hundred in nine Tests) and the returning established one (Marlon Samuels) to start contributing with big scores.Otherwise, they can make way for others as Ramnaresh Sarwan did for Edwards with immediate effect against India.
It is not to say that Sarwan is gone forever. Quite the opposite.
Once he recovers from injury, he can return for the series in India against spin and in conditions he knows well.
He is 31 with a proven record over 83 Tests who has simply passed through a difficult period.
Dwayne Bravo is another who could return with a compelling performance in the Regional Super 50. He was the team's leading all-rounder before his confidence faded just over a year ago. It will soon be evident whether he is back to his best. And Gayle? Purely judged on his cricket, he would obviously boost the batting. But there is much more to it than that and he, the West Indies Cricket Board (WICB) and the court will have to decide on that one.
Around the Web