DUBAI, United Arab Emirates, CMC – Devon Thomas and Danza Hyatt hit half-centuries, after Andre Russell warmed-up for higher-intensity battles in Bangladesh with a workmanlike spell to limp West Indies to a five-wicket victory over ICC Associate side Afghanistan in a One-day match yesterday.
Thomas is in Dubai with the High Performance Centre and is not scheduled to travel to Dhaka, but he hit the top score of 58 and Hyatt made 53, as West Indies successfully chased 250 for victory with just one ball remaining in a match at the ICC Global Cricket Academy that brought the curtain down on the Carib-Asian Series.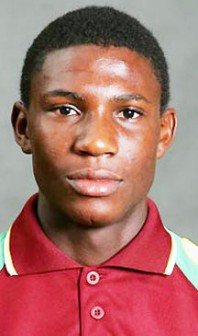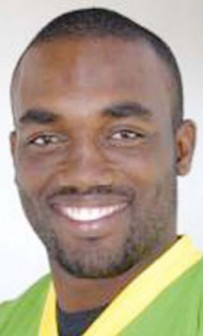 Carlos Brathwaite supported with 40, Kieran Powell got 37, Marlon Samuels gathered 21, and West Indies captain Darren Sammy was not out on 20 in the Caribbean side's final work-out during their brief stay their before travelling to Bangladesh.
Russell's star continued to shine, when he collected five wickets for 46 runs from nine overs to be the pick of the West Indies' bowlers and Kemar Roach snapped up two for 38 from nine overs, as Afghanistan posted 249 for eight from their allocation of 50 overs.
West Indies however, faced stiff resistance from the Afghani batsmen, with Nowroz Mangal leading the way with 97, Jawed Ahmedi scored 50, Mohammed Shahzad 37, and Karim Sadiq 28.
After Roach gave West Indies an early strike, Nowroz shared two significant stands to put the Caribbean visitors on the back-foot. He added 94 for the second wicket with Ahmedi and put on 101 for the third wicket with Shahzad.
Russell, the Man-of-the-Match, made sure West Indies' latter was greater than their past when he ran through the rest of the middle order, as Afghanistan lost their last six wickets for 41 runs.
Hyatt and Powell launched West Indies with an opening stand of 93, but the Caribbean side wobbled to 130 for three, when the two of them and Samuels fell.
A stand of 85 for the fourth wicket between Thomas and Brathwaite put West Indies back on course before Sammy and Russell ushered them to the finish line.
West Indies leave today for Bangladesh, where they face the hosts in a Twenty20 and three One-day Internationals, as well as two Tests.
Scoreboard
AFGHANISTAN (maximum 50 overs)
Jawed Ahmedi c wkpr Thomas b Bishoo               50
Asghar Stanikzai c Sammy b Roach                           5
Nowroz Mangal lbw b Russell                                    97
Mohammed Shahzad b Russell                                 37
Mohammed Nabi c wkpr Thomas b Russell           0
Karim Sadiq b Roach                                                    28
Samullah Shinwari c and b Russell                            1
Mirwais Ashraf not out                                                  6
Hamid Hassan b Russell                                                4
Extras (b9, lb3, w9)                                                      21
TOTAL (8 wkts, 50 overs)                                      249
Amir Hamza, Dawlat Zadran did not bat
Fall of wickets: 1-9, 2-103, 3-204, 4-204, 5-232, 6-238, 7-242, 8-249
Bowling: Roach 9-1-38-2, Sammy 7-0-38-0, Brathwaite 6-0-38-0, Martin 10-1-33-0, Russell 9-0-46-5, Bishoo 7-2-23-1, Barnwell 2-0-21-0
WEST INDIES (target: 250 from 50 overs)
D. Hyatt c Dawlat Zadran b Amir Hamza                                    53
K. Powell c and b Amir Hamza                                                        37
M.Samuels c Mohammed Shahzad b Samullah Shinwari      21
D. Thomas c Dawlat Zadran b Mirwais Ashraf                          58
C. Brathwaite c Mirwais Ashraf b Dawlat Zadran                    40
D. Sammy not out                                                                                20
A. Russell not out                                                                                    8
Extras (lb9, w6)                                                                                     15
TOTAL (5 wkts, 49.5 overs)                                                       252
C. Barnwell, D. Bishoo, K. Roach, A. Martin did not bat
Fall of wickets: 1-93, 2-106, 3-130, 4-215, 5-233
Bowling: Hamid Hassan 8.5-1-47-0, Mirwais Ashraf 10-0-55-1, Dawlat Zadran 6-0-37-1, Samullah Shinwari 6-1-33-1, Mohammed Nabi 10-1-38-1, Amir Hamza 6-0-19-2, Karim Sadiq 3-0-14-0
Result: West Indies won by five wickets (1 ball remaining)
Toss: Afghanistan
Man-of-the-Match: A. Russell (West Indies)
Umpires: Razzak Shah, Tanvir Mehdi
Around the Web