BRIDGETOWN, Barbados, CMC – Confusion continued to reign, when cousins Carlos Brathwaite and Jonathan Carter were named in a 14-member Combined Campuses & Colleges squad on Monday for the WICB Regional Super50 Championship.
This followed the announcement two weeks ago that the two players had been selected in the Barbados squad for the same competition.
Brathwaite and Carter have both reaped financial benefits over the past 10 months of national retainer contracts, when the Barbados Cricket Association became the first territorial board to offer them to national players.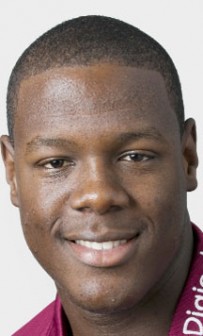 Under the terms of the contract, the players "shall not play competitive cricket for any entity or team whatsoever, other than the West Indies Cricket Board, the BCA or the Players' registered club without the written consent of the BCA."
Additionally, the contract states that "unless [a player] is declared unfit by the BCA or WICB Medical Panel, the player agrees to take part in all tours and to play in all matches for which he may be selected by the selection panel during the term."
Brathwaite and Carter however, wrote to the BCA outlining their preference to play for the CCC, but their request was turned down.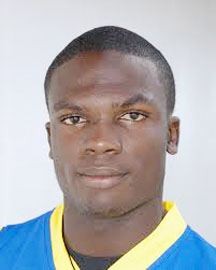 BCA Secretary Gregory Nicholls said on the Association's website that the CCC's decision to now include Carter and Brathwaite in their squad was "provocative.
Last weekend, WICB Secretary Steve Camacho offered a solution to the BCA and the CCC that would allow Brathwaite to play for the university side and Carter to play for Barbados.
But BCA officials are upset that they may not have the services of both players, after placing them on retainer for the last year.
The CCC side of itself is under new leadership with former Windwards batsman Rommel Currency taking over from Omar Phillips.
Herman Henry, a 21-year-old, right-arm fast-medium bowler from Jamaica, is the only uncapped player in the line-up which also includes his compatriots Jason Dawes and Akeem Dewar.
Squad: Rommel Currency (captain), Ryan Austin, Miles Bascombe, Carlos Brathwaite, Jonathan Carter, Jason Dawes, Akeen Dewar, Herman Henry, Kavesh Kantasingh, Gilford Moore, Nekoli Parris, Floyd Reifer, Jamal Smith and Ryan Wiggins
Around the Web