CHENNAI, India, CMC-IANS – Kevon Cooper dubbed his 11-ball 25 not out as a "dream come true" as his stupendous effort at the death carried Trinidad & Tobago to a two-wicket victory over the Cape Cobras of South Africa in their final group match of the Champions League Twenty20 yesterday here.
Cooper's late blitz turned the game and he remained at the crease to finish the game in style to set off celebrations in the Caribbean dug-out.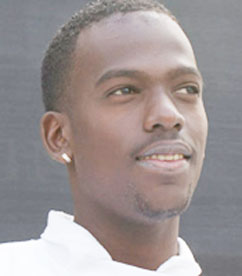 "It's a good feeling and difficult to express my feelings right now," said Cooper at the post-match media conference.
"After watching the guys play international cricket on TV, and then playing against them, playing a big knock for my team, it is something I dream about. I am happy right now and hope for better things now."
Cooper attributed T&T's success to an uncluttered, collective mind going into the game that they needed to win to stay in contention for a semi-final berth.
"Daren (Ganga) and the team management had asked us to keep an open mind, regardless of whether we batted first or bowled first," he said. "We really wanted to win and I am proud to have played good cricket."
At the same time, Ganga gushed praise on the 22-year-old Cooper: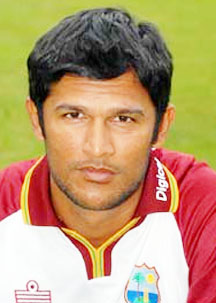 "Ever since he was selected for T&T at the age of 16, he has shown promise and talent, and it's really great to see him win this match; so congratulations to him and the entire team."
T&T missed out on a semi-final place however, when the New South Wales Blues of Australia crushed Indian Premier League and reigning CLT20 champions Chennai Super Kings by 46 runs a few hours later at the same venue, becoming the second side from the group, along with the Mumbai Indians to advance to the semi-finals.
Ganga said his side could still be proud of their achievement, especially after losing their opening two games before getting past the Super Kings and the Cobras.
"We can hold our heads high," he said. "We came [to India] without our three biggest players and people didn't give us a chance.
"We had a qualifying round. I got information that a lot of Trinidadians wanted to make the journey to support the side, but they didn't because they had reservations about us going forward in the tournament.
"I've said time and time again, this is a team, not an individual, or about two or three players and we work hard as a team."
Around the Web