The Guyana Table Tennis Association/National Sports Commission will host a team's table tennis tournament involving schools from October 21 to 23 at the National Gymnasium.
The mini-cadet and cadet junior teams' tournament, which is sponsored by Digicel, will feature male and female players from various schools in the country.
President of the GTTA, Henry Greene noted that the schools tournament was organized as part of the GTTA initiative to promote the sport throughout the country.
He also said that coaching programmes to ensure that schools participate fully will be conducted before the start of the tournament by tennis coaches in the various schools.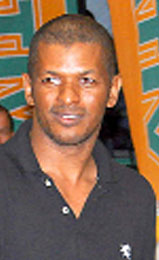 Teams will compete in the following categories: 18 years and under; 15 years and under; 13 years and under and 10 years and under. Categories will consist of three players each (either boys or girls) and a player must be of the stipulated age on or before the 31 December 2011 in order to participate.
The tournament will be conducted on a round robin basis with the top four teams in each division contesting the semi-finals.
The schools will be competing for various prizes in the form of trophies and medals such as most outstanding players (male and female), fair play (male and female), the best dressed school and the most disciplined school.
Schools interested in participating in the tournament are asked to contact the GTTA Tournament and Fixtures Committee members, Godfrey Munroe, telephone number 686-7473, and Linden Johnson on 621-7630, 223-3468.
Around the Web