KINGSTON, Jamaica, CMC – Officials have revoked the naming of the players' enclosure at Sabina Park after former Jamaica captain and West Indies batsman Lawrence Rowe.
The decision comes just over three months after the batting star was recognised with the players' enclosure in the great northern stand being named after him.
The Jamaica Cricket Association said they have withdrawn the honour mainly due to subsequent comments Rowe made in a radio interview that he had done nothing wrong by going to apartheid South Africa in 1983 and 1984.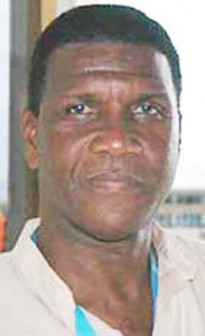 "By virtue of what he said he showed no remorse," JCA President Lyndel Wright told the Jamaica Observer newspaper.
"The people of Jamaica have been hurt and, as a national sporting body, we have been embarrassed by his statements in the interview.
"While it was a hot issue in the media, we didn't want to rush to a decision, so it took us some time to deliberate and consider the issue."
The JCA proceeded with the naming of the enclosure after Rowe in the face of vitriolic criticism of the decision.
Rowe led two rebel tours of apartheid-ruled South Africa in contravention of an international ban on sporting activity.
The bans were lifted in 1989 with the release from prison of Nelson Mandela, and a rapid movement to dismantle apartheid system.
But emotions still run deep in Jamaica about the players that took part in the tours to South Africa.
Rowe maintained he did nothing wrong and going to South Africa may have contributed to the dismantling of apartheid during the interview that sparked the JCA's decision to revoke the honour.
Around the Web