VISAKHAPATNAM, India, CMC – Young West Indies lost again yesterday, soundly whipped by powerhouses India in their final preliminary match of the Under-19 Quadrangular Series here.
Chasing a challenging 250 for only their second win of the tournament, the West Indies Under-19s buckled once again, dismissed for 168 off 40.5 overs, to lose by 81 runs at the Y.S. Rajasekhara Reddy ACA-VDCA Cricket Stadium.
They will face Australia Under-19s in the third place playoff match tomorrow while India and Sri Lanka do battle in the final.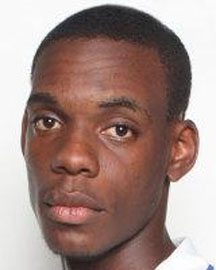 West Indies Under-19s had the worst possible start when they lost captain and Test batsman Kraigg Brathwaite to the third ball of the innings without scoring, and with no runs on the board.
The naturally attacking John Campbell played his usual game, stroking six fours in 27 from 26 balls while Anthony Alleyne hit 31 from 41 balls, in a 37-run, second wicket stand.
When Campbell fell to medium pacer Kamal Passi, Alleyne anchored a 49-run third wicket partnership with Kyle Mayers whose 30 required 44 balls and included three fours.
Both batsmen perished in the space of 10 runs, however, as West Indies Under-19s slipped to 96 for four in the 23rd over.
The last real resistance came from Kavem Hodge but his 31 needed 79 balls and he was ninth out with the Young Windies already condemned to defeat.
Off-spinner Baba Aparajith finished with three for 36 while left-arm spinner Vikas Mishra (2-19) and seamer Sandeep Sharma (2-23) picked up two apiece.
Earlier, middle order batsman Kumar Deobrat hit a handsome 75 to lay the foundation for India Under-19s' 249 for seven off their allotted 50 overs.
The right-hander stroked four fours and two sixes off 91 balls and anchored successive half-century partnerships to put his side in control.
He put together 91 for the third wicket with Manan Vohra (44) and added another 61 with Aparajith who was unbeaten on 34 from 36 balls at the end.
Medium pacers Justin Greaves (2-47) and Kyle Mayers (2-53) finished with two wickets apiece.
SCOREBOARD
INDIA UNDER-19s
*U Chand c Alleyne b Khan                 28
A Herwadkar lbw b Mayers                 22
M Vohra c Khan b Davis                      44
K Deobrat b Greaves                             75
B Aparajith not out                               34
A Nath c Hodge b Mayers                    6
+S Patel c wkp Katwaroo b Greaves  1
S Gopal run out                                         14
K Passi not out                                             1
Extras (b 3, lb 4, w 17)                          24
TOTAL (7 wkts, 50 overs)                249
Did not bat: Sandeep Sharma, Vikas Mishra.
Fall of wickets: 1-53 (Herwadkar, 13.5 overs), 2-57 (Chand, 16.1), 3-148 (Vohra, 36), 4-209 (Deobrat, 44.4), 5-222 (Nath, 46), 6-224 (Patel, 46.3), 7-245 (Gopal, 49.3)
Bowling: Greaves 10 0 47 2, Beaton 10 0 55 0, Mayers 10 0 53 2, Khan 10 0 40 1, Davis 10 0 47 1.
WEST INDIES UNDER-19s
*K Brathwaite lbw b Sandeep Sharma              0
J Campbell c Aparajith b Passi                         27
A Alleyne lbw b Vikas Mishra                           31
K Mayers lbw b Aparajith                                   30
K Hodge c Deobrat b Sandeep Sharma         31
S Ambris c Aparajith b Passi                           17
J Greaves b Aparajith                                          9
+S Katwaroo b Aparajith                                    6
D Davis run out                                                        1
A Khan st Patel b Vikas Mishra                      11
R Beaton not out                                                    0
Extras (lb 2, w 3)                                                    5
TOTAL (all out, 40.5 overs)                         168
Fall of wickets: 1-0 (Brathwaite, 0.3 overs), 2-37 (Campbell, 7.4), 3-86 (Alleyne, 17.2), 4-96 (Mayers, 22.5), 5-121 (Ambris, 29.2), 6-137 (Greaves, 34), 7-148 (Katwaroo, 36), 8-150 (Davis, 36.4), 9-168 (Hodge, 39.5), 10-168 (Khan, 40.5)
Bowling: Sandeep Sharma 7-0-23-2, Passi 7-0-48-2, Aparajith 10-1-36-3, Nath 2-0-8-0, Vikas Mishra 7.5-1-19-2, Gopal 7-0-32-0.
Result: India won by 81 runs.
Points: India 5, West Indies 0.
Toss: West Indies Under-19s.
Umpires: Subroto Das, Suresh Shastri.
Around the Web