The first phase of the synthetic track and field facility at Leonora, West Coast Demerara has been completed and the second part is expected to commence shortly, according to Sport Minister, Dr. Frank Anthony.
Dr. Anthony, speaking with Stabroek Sport, said that engineers of the German-based BSW Regupol company were in the country a month ago to inspect works and they will be back shortly to commence laying the surface.
"We have completed the first phase. Very shortly the German company Regupol will be coming in to start laying the surface and after we finish that we go to building that structure around. The first is finished and we go to the next phase.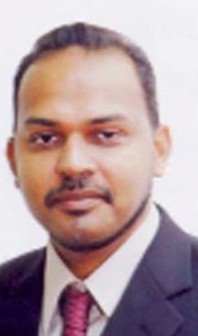 "Engineers from Regupol were here a month ago on a visit. They looked at the site and they have gone back now to start getting their engineers to do the surface," Dr. Anthony disclosed.
Phase One included drainage and irrigation works, building two culverts, and construction of the main access road, among other works. Courtney Benn Contracting Services Limited was awarded the contract for Phase One of the project, which commenced last December.
That phase also included land and foundation preparation, which had a deadline of six months. The construction company won the award for Phase One after submitting a $124,960,227 bid last year.
The German-based BSW Regupol on the other hand signed a $93,000,000 contract for Phase Two in March.
Around the Web