CHENNAI, India, IANS-CMC – The best news emanating from Mumbai Indians on the eve of their Champions League Twenty20 semi-final clash against Somerset here today was that West Indies all-rounder Kieron Pollard would be fit to play.
The big-hitting Pollard, one of the hottest commodities in T20 cricket, injured himself during training Thursday but is expected to be ready for the crucial encounter.
"He is fit and he will play tomorrow, unless he does that to himself again," said skipper Harbhajan Singh, sounding buoyant at a media conference here yesterday.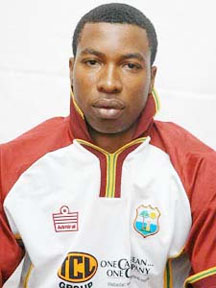 Pollard has not yet fired in the tournament, with a highest score of 58 from four innings but remains a potent threat.
Looking ahead to the semi-final game, Harbhajan sounded rather philosophical saying he would be at peace with whatever the result maybe, but wanted his players to put their best foot forward.
"Once we do what we can do, we will be a difficult side to beat in this competition. Just go out, give it your best shot and enjoy the game," he said.
"The result will only matter if you think too much about it. If you're looking to enjoy the game, you give it everything. I will make sure we will give it our best shot on the field and whatever result we get, we will be happy with it."
Harbhajan admitted the Mumbai batting had not quite clicked in the competition and more often than not struggled, but in T20 format, form was not the influential factor.
"The kind of batting line up we are, we have not performed to our expectations so far, apart from one game in Bangalore (against Cape Cobras) where we played brilliantly and got the runs on the board," he said.
"Twenty20 is a kind of format in which you don't need to be in the best of form to score runs or take wickets.
"As a matter of fact, five balls if you connect with the bat, that could be your day and if you are a bowler, if you take a wicket with your second ball, you become a different bowler in this competition."
The winner of the semi-final will face big-hitting West Indies batsman Chris Gayle and Royal Challengers Bangalore who chased down 200 to beat New South Wales in yesterday's first semi-final.
Around the Web