ZURICH, Switzerland, CMC – Football's world governing body, FIFA, yesterday slapped a six-month ban on Jamaica Football Federation president, Captain Horace Burrell for his role in the cash-for-vote scandal and also imposed a series of sanctions on several other Caribbean officials.
Burrell, a leading Caribbean Football Union member and a long-time ally of former FIFA strongman Jack Warner, was the most senior of the cadre of CFU officials punished for apparent violations of FIFA's Code of Ethics, following an investigation by their ethics committee.
The probe surrounded a meeting in Trinidad and Tobago last May where former FIFA presidential candidate Mohammed bin Hammam and Warner were alleged to have offered CFU members US$40 000 cash inducements, in exchange for their votes at the June 1 FIFA presidential elections.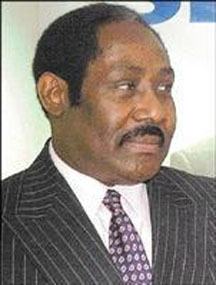 Though Warner resigned – and was exempted from investigation – and bin Hammam banned for life following a high profile ethics inquiry, FIFA opened proceedings against Caribbean officials, stating that the "conduct of others who attended the meeting … justified further investigation."
As a result, Burrell will be prohibited from any football-related activity, though FIFA has suspended three months of the ban for a two-year period.
Only recently, Burrell announced his intention to run for the top spot in the CFU and in CONCACAF, the continental governing body for football in the North, Central America and the Caribbean.
He will now have to withdraw his candidacy for both organisations.
In addition to Burrell, three more officials were banned, three reprimanded and five warned by FIFA's ethics committee.
Franka Pickering of the British Virgin Islands was handed the most severe punishment with an 18-month ban and US$560 fine. She is one the most senior women in international football.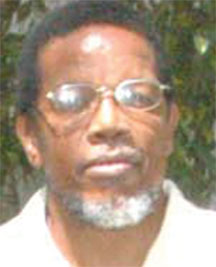 Ian Hypolite of St. Vincent and the Grenadines and the Dominican Republic's Osiris Guzman have, meanwhile, received 30-day bans and US$360 fines.
The BVI's Aubrey Liburd and the US Virgin Islands' Hillaren Frederick were hit with reprimands and US$360 fines, while Anthony Johnson of St. Kitts and Nevis received a reprimand but no fine.
David Hinds and Mark Forde of Barbados, Richard Groden of Trinidad and Tobago, Haiti's Yves Jean-Bart and Jamaican Horace Reid, all escaped with warnings.
FIFA said the hearing of Guyana's Noel Adonis had been postponed while they required more information before they could make a decision on St Lucia's Patrick Mathurin.
Cases against Cayman Islands' David Frederick and Joseph Delves of St. Vincent and the Grenadines were closed since they are no longer officials. FIFA said the cases would be re-opened if the duo were ever elected again.
FIFA's announcement is the latest twist in the scandal that has already claimed several leading CFU and CONCACAF figures and left Caribbean football in turmoil.
Warner was forced to resign as FIFA vice-president, CONCACAF and CFU president at the height the bribery allegations while Barbadian Lisle Austin, a senior CONCACAF vice-president who acted as president following Warner's resignation, received a year-ban from FIFA in August.
Last month, Colin Klass, a senior CFU executive member and perennial head of the Guyana Football Federation, was banned for 26 months and fined for his role in the meeting.
Around the Web