Suhai Feng was still in the lead after  the sixth and seventh rounds of the Guyana Chess Federation (GCF)  Closed National Junior Chess Championships which ended at the Guyana Olympic Association (GOA) building on High Street, yesterday.
Going into today's final round Feng is on five and half points leading his nearest rival former national champion Cecil Cox by half a point.
Defending champion Ron Motilall is next with four points followed by Anthony Drayton on three.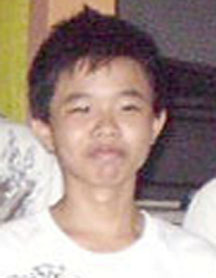 Meikel Mahabir and Sham Khan are on two points each while Rashad Hussain is on one an a half points and Kana Khan on one point.
In yesterday's fifth round, Feng defeated Kana Khan; Cox defeated Drayton; Motilall beat Mahabir and Hussain defeated Sham Khan.
In the penultimate round Sham defeated his brother Kana; Mahabir upset Drayton; Cox defeated Hussain and Motilall and Feng drew their encounter.
In today's key matches Feng will play Drayton while Cox will oppose Sham Khan.
Around the Web