Seemingly down in the dumps and definitely muted the previous day despite ending Red Bull's stranglehold on pole position, the 2008 world champion pulled off a masterful display of defensive driving to secure second place in the race.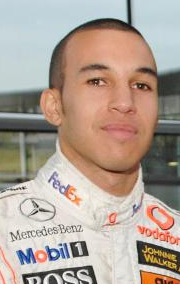 For some 30 of the 55 laps he held off Red Bull's Australian Mark Webber, the cut and thrust of their duel providing most of the afternoon's excitement in a race that crowned Red Bull constructors' champions for the second year in a row.
"I think Lewis's drive today was utterly inspirational," said principal Martin Whitmarsh, whose team were celebrating their 700th grand prix.
"He may be downplaying it, because he's a perfectionist and he wanted to win, but to withstand such enormous pressure for lap after lap from a faster car was a drive absolutely worthy of the great champions."
Hamilton, who remains fifth in the championship, was passed by Red Bull's race winner after three corners and the 24-year-old German, Formula One's youngest ever double champion, did not look back.
Around the Web