Guyana Captain Assad Fudadin said yesterday that stylish former-West Indies captain Ramnaresh Sarwan, who was ruled out of Guyana's squad for the Regional Super50 tournament will be missed.
Fudadin's Guyana squad will begin its quest for the ninth regional limited overs title and first since 2005 when the competition commences tomorrow.
"Sarwan, of course, will be missed. A man with such experience, who has contributed so much to Guyana and West Indies cricket over the years, has left a hole no doubt," he told Stabroek Sport during the Guyana team's net session at the Police Sports Club ground, Eve Leary, yesterday.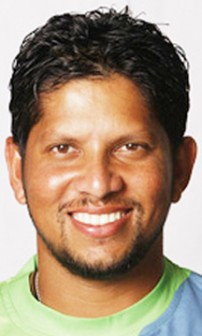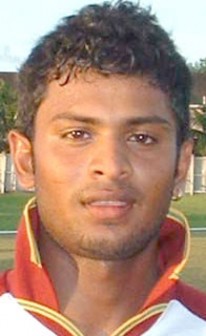 He added:"But in my view the current team has players who can step up and fill that void."
When asked about the mood within the national camp the Guyana skipper said there was a general sense of harmony amongst his troops.
"The camp has gone very well, everyone is fit and everyone is good spirits. We set out to achieve certain targets and most of the guys based on the feedback I'm getting from them, is that they have achieved those goals," Fudadin said.
Asked about his own personal ambitions for the competition, the left-hander said: "I hope to lead the country with utmost pride. The responsibility that comes with leading the side I fully embrace and I'm willing to work very hard help the team to be successful in the tournament.
"My team mates, coach Harper (Mark) and family have been giving me great motivation and I'm backing myself to do a good job."
The national team will have its final practice session today at the Providence Stadium.
Fudadin, whose domestic one-day career began in 2003/4, has so far played 26 games, scoring 446 runs at an average of 23.57, with four (4) half-centuries and a career high-score of 57.
Around the Web