A Guyana Cricket Board (GCB) official yesterday said that the executive had not yet received the terms of reference for the proposed Interim Management Committee (IMC) which is expected to temporarily run cricket in Guyana.
The official, who wished to remain anonymous, said that to the best of his knowledge, the GCB  had not received any document from the ministry on this issue.
He said that the current executive will continue with the process of development at the board level.
The official, who did not disclose much,  indicated that matters are progressing well at the GCB using Guyana's hosting of the Regional Super50 tournament that begins tomorrow as a yardstick for progress.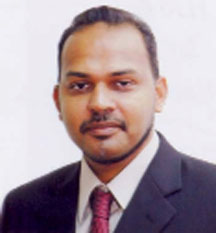 Sport Minister, Dr. Frank Anthony, had promised to document the terms of reference to the West Indies Cricket Board (WICB) and current president of GCB Ramsey Ali after he held meetings with the stakeholders.
This decision came following a court ruling by Chief Justice Ian Chang in August and a meeting with Guyana's President Bharrat Jagdeo where it was proposed that an IMC be formed.
Around the Web