Former FIFA vice-president and current Minister of Works in the Trinidad government Jack Warner on Monday said the Caribbean was paying the price for standing up to FIFA president Sepp Blatter.
Warner made the remarks in a letter to the T&T Guardian yesterday in light of last Thursday's video recording in which a meeting involving members of the Caribbean Football Union, was carried on the London Telegraph.
Warner said the video clipping which was supposed to be an exposé of himself fell flat.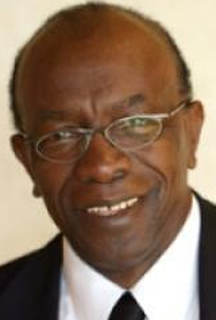 He promised to speak out about his role in FIFA and the changes he sought to bring about while he served on the executive committee as one of its vice presidents.
"I will talk about the bitter elections for the FIFA presidency in 1998 when Sepp Blatter faced his most telling rival in Lennart Johansson and the detailed reason for the support, which was offered to him by both Mohammed Bin Hammam and me.
"We took him on a worldwide crusade begging for support for him, and he won.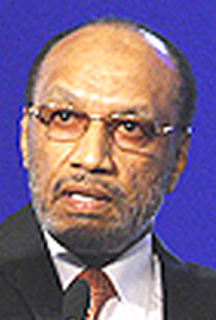 "That was the first time I met the present Deputy Chairman of FIFA Ethics Committee, Petrus Damaseb, at the time, the president of the Namibia FA.
"I will tell the world what gift Bin Hammam gave to him then which was not a bribe then as he has ruled today.
"With Bin Hammam's private plane, we did the same for Blatter again in 2002 when he faced Issa Hayatou, in a most brutal election, and he won a second time." Warner said his tsunami will reveal discussions, which himself and Bin Hammam held with Blatter following the 2002 elections, asking him to change the image of FIFA.
"I will reveal the circumstances under which I told Blatter that blackness in football must not be only on the field of play but also on the field of FIFA administration."
Warner promised to talk about racism within FIFA, as well as religious discrimination.
"I will talk about the Zionism, which probably is the most important reason why this acrid attack on Bin Hammam and me was mounted."
He said he will also talk about attempts he made to find out the salary of Blatter.
"In spite of serving on the Finance Committee for over eight years, I was never able to determine the quantum of money given to him for the office of the president," said Warner.
Conspiracy against the CFU by its own members and the role of Chuck Blazer in CONCACAF will be also exposed, according to Warner who said the vindictiveness by FIFA against him will also be unravelled.
"FIFA has tried to muzzle me with threats of a worldwide suspension," said Warner.
They have said that they will close down the FIFA Development Office in Trinidad by year-end.
They have advised that they will terminate my son's 2012 contract at the end of this year.
They have retaken the World Cup TV Rights, a matter for which they have not heard the last.
"They have refused to give me any of my 29-year pension. They continue to do such things like revealing a video in the hope that they can embarrass me to lie down on my belly. Never, I repeat, never, regardless of the consequences."
Warner said the real "gifts" that Blatter gave to secure his two elections will turn stomachs inside out. Warner explained that of the eight FIFA presidents, only one was not a European — Dr. Joao Havelange, who was Brazilian.
"Three were English, one was Belgium, the incumbent is Swiss and two were French. Is it that people of colour cannot administer football? Or is it that only Europeans possess the skill to do so? Is this why Platini (Michel) is being groomed as heir apparent? For the last FIFA election, the last count before the election showed that Blatter had 90 votes and Bin Hammam had 85 in a 209 FIFA constituency.
Whoever got 105 votes would have won. CONCACAF has a 35 vote membership of which the Caribbean has 25." (Trinidad Newsday)