Plans are on stream for next month's Guyana Teachers' Union/Ministry of Education National Schools Track & Field, Cycling and Swimming Championships, according to union president Colin Bynoe.
In a brief statement on Monday he also said that the organisers "are courting all corporate entities" to ensure that the championships are a success this year. He pointed out that while there was support last year from corporate Guyana when they netted some $12M, he is cautiously optimistic that they will do the same this year.
He did not state what the budget is for this year since it was not at his disposal but he said the championships are currently being marketed.
Cellular phone giant Digicel had been one of the  major donors at the championships last year and the company "may come on board again this year."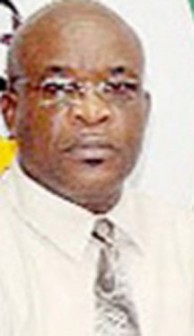 According to Bynoe, the corporate entities will be announced at the launching of the championships sometime next week.  Meanwhile, he confirmed  that the schools' premier sporting event, celebrating its 51st staging, is still on for November 14-18 at the Guyana National Stadium.
On the other hand, Bynoe stated that there will be a meeting today to assess the prospects of the swimming championships being held at the 50m pool at Liliendaal, East Coast Demerara. However, at this time, according to Bynoe, there are "plans A and B" in place if a green light is not given for the use of the pool.s
In such a case Bynoe said they will have to revert to old arrangements, noting that the organising committee has been in consultation with Guyana Amateur Swimming Association (GASA) officials for the smooth hosting of this event.
Meanwhile, Sport Minister Dr. Frank Anthony had told Stabroek Sport that the pool will be commissioned shortly, stating that there were some minor works left to be completed. The ministry was waiting for an appropriate date for an opening ceremony, he had said.
Around the Web