Guyana finally got a chance to test themselves going ahead on points against their French and Dutch counterparts when the first day of athletics at the Inter Guiana Games (IGG) concluded yesterday in Suriname at the Andre Kampervene Stadium.
The athletes proved why they are the most dominant facet for Guyana at the IGG games as they recorded a total of 178 points leaving Suriname trailing in second place on 165 points while French Guiana are  way behind in third place with 69 points.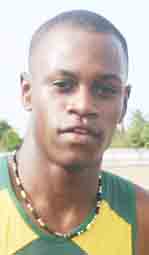 It was smooth sailing for national junior sprint champion Chavez Ageday in his  IGG games debut as he won  the men's 100 metres in 10.82s. His powerful start dusted the field to leave Surinamese Jeffrey Vanan 10.97s and Nathaniel Jurrel 11.42s in second and third respectively.
National sprinter Tevin Garraway was fourth clocking  11.52s.
National youth champion Jevina Sampson, who turned 13, years old last Friday, gave herself a belated birthday  gift as she claimed the female 400 metres in 59.22s.
Teammate Melissa Byass who defeated Sampson at the IGG trials ensured a one, two finish as she clocked 59.57s for second. Genelva Diko from Suriname was third with a time of 1:04.56s.
The 2011 South American junior 400 metres bronze medalist Stephan James proved why he is the top junior quarter miler in Guyana as he clocked 50.6s for the gold medal while his countryman Bevon Noble finished  second with a time of 51.2s. Anton Bosoe from Suriname finished in third as he clocked 53.77s.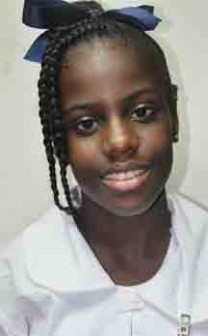 Two-time Carifta Games gold medalist Jevina Straker also produced a good performance to win the 1500 metres ahead of teammate Andrea Foster. Straker clocked 4:59.90s for the gold while Foster did 5:34.51s.
The female 100 metres saw Letitia Myles taking silver behind Suriname's Danielle Clark who clocked 12.33s for the win. Myles turned in a time of 12.57s while local junior sprinter Tiffany Carto finished fourth with a time of 13.33s
Guyana's Parish Cadogan jumped away with gold in the boy's high jump while claiming a  silver medal  in the boy's triple jump.
Cadogan recorded a height of 1.82 metres in the high jump and a distance of 13.82 metres in the triple jump.
Bad officiating spilled over from the other sporting disciplines into athletics.
Linden's Marlon Moshette, who claimed bronze in the boy's high jump with a height of 1.67 metres, leapt 13.12 metres for bronze in the triple jump only for the medal to be given to a Suriname's Aubin Fissot who was in the 11 metres range for five jumps.
However, an inquiry by the coaching staff of the Guyana team who were required to validate the results  by pointing out the series of jumps of both athletes rectified the matter giving Moshette his well-deserved bronze medal.
Troy Lewis and Michael Bowman simply dominated the javelin event with Lewis besting Bowman with a huge throw of 61.25 metres for the gold while Bowman finished with 53.57 metres for the silver.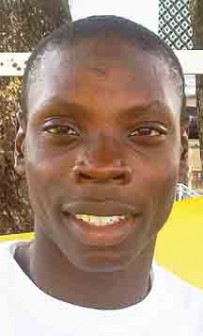 Alita Moore leapt away with the girl's triple jump with a distance of 11.14 metres while Marcia Isaacs placed third for Guyana in the high jump with a height of 1.36 metres.
Lisa Bowman won the javelin throw with a distance of 32.79 metres.
The men's 4×100 metres was something to witness as Tevin Garraway gave Guyana a brilliant start. However, Moshette gave up some ground to the Surinamese along with a horrible baton exchange between himself and James which saw the Surinamese taking the lead.
James did well to make up ground on the Surinamese but had a bad exchange with Ageday who was able to power past the Surinamese for the gold.
The females were not so lucky as they dropped the baton and failed to finish the race.
Guyana will now try to hold on to their lead to remain on top and win the championship when the athletic championship continues today.
Around the Web