Not renowned around the world for his diplomacy, Chris Gayle asked the West Indies Cricket Board (WICB) yesterday why he should apologise, challenging the body to make its position clear on what they want from him.
"What should Chris Gayle apologise for? They (WICB) need to state clearly what Chris Gayle should apologise for and what Chris Gayle should retract,"  Gayle said yesterday at a media conference at the Princess Hotel.
He added: "What are the terms really and truly?
"So they have to make it clear rather than stating one particular thing and then leaving the public to speculate again and make this one big issue which I am tired of. They need to just cut it out now."
Gayle said that he does not know what is going on adding that the WICB "should stop taking the public and media for a joyride and close this matter as soon as possible so that people could move on with their lives."
The comments came a week after the WICB had made a decision at a directors' meeting to have Gayle apologise for comments he had made about coach Ottis Gibson and the WICB during a radio interview with KLAS earlier this year in Jamaica. Ever since that interview, Gayle has been sidelined by the WICB despite his exploits in the lucrative T20 leagues in Australia and India.
The WICB had claimed that the interview was the issue but Gayle retorted:"What in the interview exactly I need to retract or apologise for?"
Gayle said once that is determined himself and the WICB could discuss the further.
He said he believes that the WICB does not want to resolve the issue adding once he remains true to himself he is happy.
Asked whether he is being treated this way because he is a staunch member of the West Indies Players' Association (WIPA), Gayle said that the body was not the problem. In fact, Gayle said that he would have preferred if the impasse had been dealt with by WIPA.
He pointed out that it is ridiculous that the WICB does not want to deal with WIPA, adding that sometimes when the WICB usurps the authority of WIPA it is unacceptable.
"You can't have a players' association representing the players and the board doesn't want to deal with them.
"WIPA has been helping and I am thankful. They have been doing great things not only for one particular player or team."
Gayle said he feels that he is being targeted by the WICB and they are playing psychological games with him. His bone of contention was that the WICB waited until now "when he is in a very important tournament" to send him their decision.
"They wait about a couple months to write all these things to me rather than making these things plain and straight early rather than waiting the day before I have a game then you send me something in writing is ridiculous. The first game, the day before Leeward Islands I actually received an email on my phone.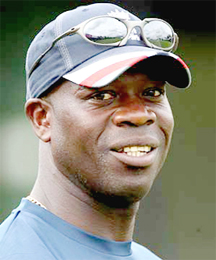 "I don't know if they playing a mind game and trying to put me off or if I am a target…well I am a target. It is so sad the way they talk about communication and they wait such a long time and put something in front my face and want me to deal with it right away is unacceptable.
"The same thing that was in the public they sent to me," he explained.
On the other hand, Gayle's career in maroon colours will be known after the conclusion of the current Regional Super50 tournament. He said that he has written the board stating that the matter will be addressed and his main focus at this time is regaining the Super50 title for Jamaica.
Asked whether he is optimistic about the matter being resolved and being back in the West Indies team, Gayle said that is a question that should be directed to the WICB, stating "that will have to be their call.
"There is a process at this point in time and we will just have to wait and see what the outcome will be and whether we can make the necessary step forward," the former West Indies captain indicated.
Meanwhile, Gayle said that he has represented WI over the years with "blood, pain, sweat and a lot of tears" therefore "no one should question my integrity on whether I want to keep representing West Indies once more."
"The service I have put in over the years and then being treated like this is very disappointing. It is heart breaking just to see that a senior player is being treated in this particular way over one particular interview and it just goes to show that there has been something going on for quite some time now.
"I have shed tears and I have been bruised and then you turn and question my integrity. I am a man and I stand firm because I believe in positive things and that is me and that's how I play the game; I play it hard. You guys might see the cool guy on the field and say 'that boy under no pressure' but there is always pressure," the opener noted.
Commenting on Gibson, Gayle said that the last time he spoke to the coach it was told  to him that the matter was not up to him (Gibson) but if the selectors recall him to the team he will be working with him. This newspaper was told yesterday that Gibson had written to the WICB saying that Gayle does not have to make an apology to him.
Also when asked to comment on whether he would give up playing in the Australian Big Bash so that he would be in contention for the Regional T20 in January and the ICC T20 World Cup next year, Gayle said that he has been playing in the tournament for some years now but he cannot understand the double standards of the board.
"You want to play for the West Indies but again there are too many double standards. They say you have to play in a tournament to be eligible for selection. But we have seen guys who haven't played in tournaments and (who have) actually represented the West Indies.
"So these are the questions you have to ask what are the rules and regulations, what impact are they trying to make and does it go for one or it goes for all. So it is a back and forth situation and you are going to say that Chris cannot play in Regional T20 tournament but yet still players haven't represented their country at a regional level but yet still you see them in international cricket. So what statement you trying to make really," questioned Gayle.
Meanwhile, Gayle said that it was good to be back playing and captaining Jamaica for the regional tournament, especially since it has been a while away from the regional scene.
Around the Web