Quarter-finalists at last year's Kashif and Shanghai tournament, Western Tigers, have already commenced preparations for this year's 22nd annual K&S tournament in their quest to secure their second title.
Stabroek Sport caught up with Western Tigers Manager Brentol Bourne yesterday during his team's practice session at the Western Tigers training ground in the East Ruimveldt scheme where he spoke about their preparation, strong points, weak points and chances of victory in the tournament.
Bourne revealed that the team has been preparing for over a month but he noted that the training has kicked up a notch in recent days.
"Preparation has been going fairly well. We started to prepare for this tournament for over a month, with regular sessions twice a day from 5:00 am and 5:00pm on various days. Now that the tournament is getting closer we will be training a bit later into the evening and we will be getting some lights on the ground to assist us with that," explained Bourne.
He further disclosed that 25 players have been training in a diverse squad that is made up players with some national experience at senior and youth level for Guyana along with some youngsters still in school. The team is also hoping to have some guest players involved in the Tigers setup, when they submit their final 23-man squad to the K&S organizers today.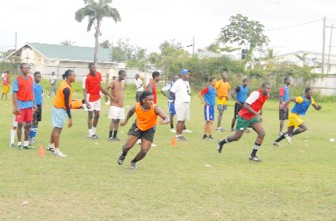 Finally when asked what he sees as the  positive areas of the team going into the competition, Bourne stressed that fitness was his main area of concern.
"Fitness was the main area that the team is working on, since as everyone knows the biggest problem facing local football is lack of a sustained league tournament during the year," Bourne noted
He continued: "The guys are restricted to just having a little knock of small intensity, since the players will only train to intensity if they know a tournament is coming around and it makes no sense to train all year for a tournament that is only a few weeks at the end of the year.
"Tactical work and the basic skill set is there – but we need to get the fitness levels up to scratch, that is paramount at the moment, once we get this area our team's chances of coming out victorious is on equal footing with any of the other 19 teams."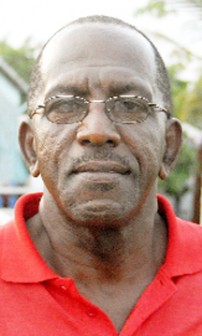 Western Tigers went out to Camptown in the quarter-final stage last year, and they have been participating in the Kashif & Shanghai tournament since the 1993/94 season. They clinched their single  tournament triumph in 2009, when they defeated Alpha United 2-0 in the final that year.
They open their tournament on December 15 at the Georgetown Cricket Club (GCC) ground, Bourda, against Amelia's Ward United.
The first two matches of the tournament will kick off this Saturday at the Georgetown Football Club ground, Bourda. Timehri Panthers will tackle Pele, while Kuru Kururu Warriors will take on Mill Ballers from Bartica.
The first match will kick off at 17:00 hrs.
Around the Web