Jamaali Homer held off a stiff challenge from Priscilla Greaves to take the under-13 girls title in the ongoing National Table Tennis Championships yesterday at the Cliff Anderson Sports Hall (CASH).
The two who are close friends away from the table,  seemed more like enemies yesterday as they battled tooth and nail in the final that finished 3-2.
While Greaves was the more aggressive
Of the two taking Homer to the limit with each set, Homer's ability to counter well kept her in the game and allowed her to take the first two sets  11-7 and 11-8.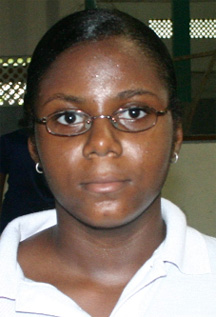 However, Greaves continued her positive style of play and pushed Homer, who was playing with more rhythm on the back foot as she took the third set 11-8.
The fourth set produced the best tennis between the two as the girls matched each other's power and skill before Greaves took the set 14-12 to set up the grand finale.
In the final set, the girls put on another show for the sizeable crowd in attendance with Homer coming  out victorious 11-9.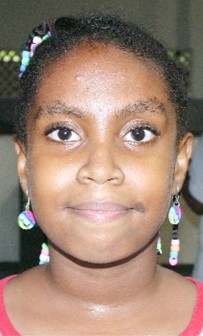 Meanwhile up to press time, in the boy's version of the under-13 category,  Elishaba Johnson and Kyle Edghill seemed destined to meet in the final with strong showings in the quarterfinal rounds where they scored easy  3-0 wins.
Chelsea Edghill was also in good form up to press time as she  breezed through the group rounds in the under-15 category. The action is set to continue today at the said venue with the under-18 category along with the finals for the under-15 and under-13 male finals.
Around the Web